The School of Law is retiring its proprietary student printing system.
We are finally moving to the University's standard copier/print system.  The old system will be taken off-line on Friday, May 19, 2017.
This means that students who have paid for additional print credit will have their funds moved to the University system.
Waves Cash Global?
If you have paid money into your printing account here at the School of Law (Paid-in Print Credit), we will transfer those funds to a University-managed account (Waves Cash Global) starting May 19, 2017.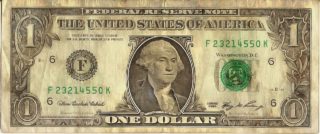 If you did not pay into your School of Law printing account (called "Pharos Uniprint") the print credit that was advanced to you by the Law Library each term will not be transferred. As you probably recall, each term the law library advanced print credit to you each term.  All unused print credit advanced by the Law Library was zeroed out at the end of each term and then renewed at the beginning of each term.
This old system will be retired on 5/19/2017 and will be replaced with a system managed by the University that relies upon funds associated with your Pepperdine ID card — Waves Cash.  If you have not added money to your Pepperdine ID card, you should check out this site for more information.  This system supports purchases in the Pepperdine cafeterias in Southern California as well as printing and copying.
Refunds?
The University has a process for refunds from the Waves Cash Global system. Note that you can also spend the Waves Cash Global funds by using your Pepperdine ID card in a campus cafeteria or on the copier/printer system that was installed last August (2016).
To request a refund you must go to this site and follow the process outlined there:
https://community.pepperdine.edu/it/services/webdeposit/onecardfaq.htm#refund
But please note that the transfer of paid-in funds will not be started until 5/19/2017 when the old School of Law printing system goes off-line.
It may take a few days to be completed.