NEW PRINTING SYSTEM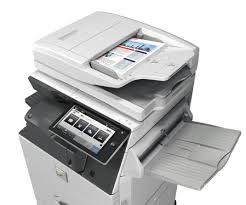 On 19 May 2017
The School of Law joins the University-Wide Sharp Printer/Copier System
Students can PRINT to any of the SHARP copiers at the university.  This includes the copiers in the Law Library and the Career Development Office.
Note that the old system will be removed from service.  The networked HP LaserJet printers tied to the Print Release Station will be removed with the copier taking their place.
PLEASE use all your current print credit this semester!
The new system uses your Pepperdine ID card for funds.  This is a COMPLETELY different system that does not communicate with our old system.
Thank you.
NOTE: Information on how to use the copiers as printers
NOTE: How to add funds/check funds on your Pepperdine ID Card
NOTE: Copiers have been and are currently accessible for student printing since August 2016 — the Law School is the last to fully adopt this system