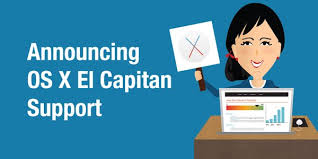 Queue the celebration music! At long last, the moment you have all been waiting for… the newest version of Examsoft is now compatible with Mac's latest OS version 10.11.1 El Capitan. (Ding) You are now free to upgrade your Mac OS.
Please remember, you MUST download the latest version of SofTest in order for it to work on your El Capitan OS during finals.
The latest version of SofTest for Mac is 11.0.666.94885. (Before the PC user conspiracy theorists chime in regarding the 666 in the El Capitan version number designation… I assure you these version numbers are chosen completely at random, so it is purely coincidental).
To update your Mac OS, please visit your app store. To upgrade SofTest to the latest version, please follow the instructions listed on our website article at http://lawtech.pepperdine.edu/softest-update/. Thanks for your patience and let the celebrations commence!