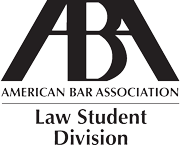 Do you know what doctors, lawyers, and CEO's all have in common? These professions have the highest levels of stress among all occupations. Similar stress rates are also true of students in these professions.
However, not to fear… help is here! Take a deep breath, relax, and check out these helpful resources available from the ABA Law Student Division and the Dave Nee Foundation. Together, these sites are dedicated to raising awareness and providing support to law students under stress… so pretty much all law students.
Take a break from studying and devote a few moments to checking out the above resources. And remember, take time to relax and unwind today, maybe go for a walk outside or speaking of checking things out, maybe check out one of the movies from the library while you're at it. Enjoy! Happy Friday!