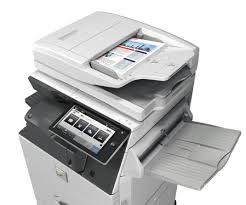 The Law Library maintains a color copier for both students and other library patrons to use.
Price per impression is $0.35.  This means if you print a color document that is duplexed (printed on both sides) you will be charged $0.70 for that piece of paper (if there's color on both sides).
Note that if you choose to print a document that has some pages that are black and white and some that contain color, each black and white page will be charged at $0.06/impression (side of a page of paper) and the color impressions (sides of a page) will be charged at $0.35 each.  Yep, it's a kinda smart system.
To access this color copier using your laptop or other device please go to THIS PAGE for detailed instructions.
To do a quick color print job:
Make sure your document is in PDF format
Make sure you have money on your ID Card (to add or to check go here)
Using your Chrome browser go to https://copierprint.pepperdine.edu/
You will need to login to this page with you Wavenet credentials
Then click on the Web Print option on the left hand list of options then click on Submit a Job
Follow the prompts (pick FindmeColor or FindmeBW)  Note that the charge for color is $0.35 per impression (but only for the pages with COLOR on them, pages with black and white are charged at $0.06)
Select your number of copies (that's your only option on this page – at this point this service does not support duplexing, or stapling)
Upload your file — or drag it to the designated area on the screen.
You will need to go to the copier to Release the job
At the copier, login using your Wavenet credentials
Select your print job from the list and release it
You will note that this is a VERY DIFFERENT SYSTEM FROM the black and white printers.   The black and white printers are maintained by the law school. The copiers are maintained by the University.  You should note that this is the last year (2016-2017) that the black and white printers will be provided through the law school as we are phasing out this service in favor of the more economical and efficient copier printing.
For black and white printing (using your laptop or mobile device) to the Law Library HP student printers go HERE