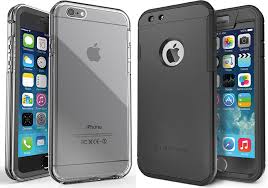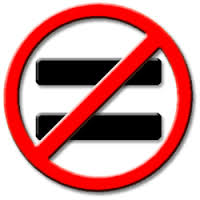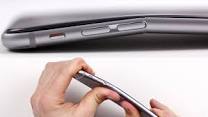 So you are one of the lucky ones… who managed to get an iPhone 6 before stores ran out during Apple's record breaking release. But this isn't just any phone, it's one that has the power to compel otherwise sane people to stand in lines for hours, days, even weeks!
If you are holding a working iPhone 6 in your hand right now, then you are also one of the lucky ones who managed to avoid the temptation to intentionally attempt to "bend" your new iPhone 6. Despite the internet's prompting to test the structural load capacity of the iPhone's latest innovative design, the iPhone may not be quite as brittle as you've been led to believe. "Bendgate" as it is being dubbed online, seems to have done little in dissuading consumers from purchasing however, as sales are projected to top out just short of 180 million units by the end of 2014.
Although the iPhone's sleek new anodized aluminum back plate and steel frame is a slight design departure from its traditionally thicker, more rigid frame, the redesign has allowed for a much thinner profile than previous iPhone versions. However, along with that slender profile comes a few trade-offs, one of which is the impressive durability of earlier iPhones. Yet the 6's strength is nothing to scoff at, as it remains just as durable as most other smart phones on the market. As a variety of articles published in the wake of "Bendgate" point out, all smart phones will break if you purposefully try to bend them. Granted, some will bend more easily than others, but the iPhone 6 has merely joined the majority of smart phones that are slightly more delicate than their bulkier, albeit more durable, competitors.
So what's our advice for protecting your iPhone 6? Well if you've made it this far, Do Not Try to Bend Your iPhone 6! Barring a deliberate attempt to bend the 6, it should hold up just fine under normal daily wear and tear, with the exception of a few minor dings and dents. However, if you still fear for the safety and well-being of your shiny new phone, we highly recommend purchasing an external protective case or cover. Most high-end durable cases, such as OtterBox and Griffin Survivor, run between $30-$60 online. The small price tag is well worth it considering the hours of time you spent in line to procure Apple's latest revelation. A protective case will provide you with the rigid durability you are accustomed to with your previous iPhone and should guard your investment from the occasional inadvertent mishap. That is of course, providing you resist the urge to try to willfully bend it like Beckham.
But enough on Bendgate. Congratulations! You're the proud owner of one of the newest and most sought after technological innovations on the market.
So now that you have it, you might be thinking… what next? Well below we have provided you some helpful tips to get you started.

Helpful Tips
Apple has provided a variety of helpful setup directions and essential how-to guides for getting your iPhone up and running.
Yahoo Tech has also released some helpful tips and tricks for the tech savvy user. These include directions for importing all of your messages, contacts, and backed up info from you old phone, as well as directions for organizing your countless apps and a few other tips that might come in handy.
And most importantly, don't forget to setup your new device up on Pepperdine's network. First thing's first, check out our directions for Registering Your New Device! Once you have registered your new iPhone, you will then need to setup your device to receive email from your Pepperdine email account. For detailed directions on how to access Pepperdine email on your iPhone, please visit our Pepperdine Email directions page. (Hint: it helps if you are logged into WaveNet as you are setting up your email service on your iPhone).
That's it! You should be all set up and running! We hope this article helps you enjoy Apple's latest miracle machine.