If you have logged into your Westlaw account recently, then you might have noticed a small alert box on your home page reminding you to reset your password before early February. If you are a proactive person, you heeded the warning and promptly updated your password. As a reward for your initiative, you may stop reading this post here. Also, if you reset your password on or after October 7, 2014, then you won't need to reset your password either.
However, if you have not logged into your account this semester, or were like the rest of us procrastinators and ignored the alert message altogether, you will need to update your password ASAP to prevent any disruption to your access to TWEN or other Westlaw services. If you do not reset your password before early February, you will be locked out of the system.
For instructions on how to reset your password in 4 easy steps, please visit the Westlaw password reset page.
If you normally access TWEN through Wavenet, you will still need to update your Westlaw OnePass password. Once you update your Westlaw password, you may select the TWEN link from Wavenet. OnePass will prompt you to enter your Westlaw login credentials and password during this initial login, but will then store your password for seamless future access to TWEN through Wavenet.
If you can't remember your password to access your account, don't worry, simply click on the "Forgot My Password" link and follow the steps to reset your password.
So why wait any longer? Avoid getting this error message in February and reset your OnePass password Today!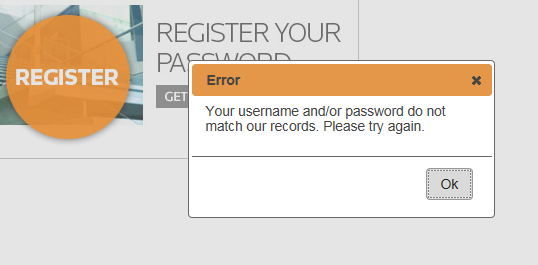 NOTE: Some browsers may update your stored password automatically, while others may not. If your stored password is not updated automatically, simply select "Sign in with a different account" and then enter your new password and select the "Remember me on this Computer" checkbox to store your updated information.