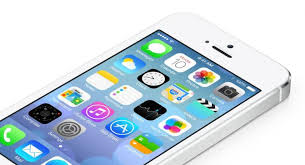 Did you get a new electronic device or computer recently?
Don't forget to setup your Wireless Network Access and your Printing Services.
Internet: Wireless Network Access-
Open a web browser on your device (Firefox, Internet Explorer, Safari, etc.) and visit any web page. You will be redirected to the WavesConnect website for your location.
Read and agree to the Computer and Network Responsible Use Policy.
Click "Start" next to the heading of "Current Students, Faculty and Staff."
Enter your NetworkID and password. That's your short username, typically, first initial and last name ie John Doe = jdoe
Select "Student" or "Faculty/Staff" from the drop down menu.
Click "Register."
Wait for the progress bar to complete or reboot your computer.
Registration is now complete. You must register your computer or device annually.
Printing-
Please note that the Macintosh installer only works for Macintosh 10.7 and higher. If you have an operating older than 10.6, you will have to either upgrade your system or use our Mobile Print Service FOUND HERE. 

PC 64-bit Users, CLICK HERE for the Black and White printers and the Color printer
PC 32-bit Users, CLICK HERE for the Black and White printers and the Color printer
If you're a PC user and unsure which installer to use the following directions.
Click on the Start button and then Control Panel.
Click on the System and Security link.Note: If you're viewing either the Large icons or Small icons view of Control Panel, you won't see this link. Just click on the System icon and then proceed to Step 4.
In the System and Security window, click on the System link.
When the System window opens, titled as View basic information about your computer, locate the System area below the oversized Windows logo.
In the System area, look for System type among the other statistics about your computer.The System type will report either a 32-bit Operating System or a 64-bit Operating System.