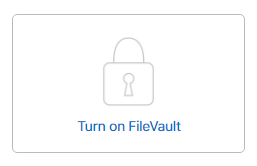 Do you ever miss the good old days? Like when you found a feature on your Mac that worked great, but then Apple went and removed it? I'm referring to Apple's Secure EmptyTrash option that allowed you to securely shred files from your computer so no one could later recover them. You may remember this feature was available on the Yosemite operating system but if you went looking for it recently, you probably noticed it's no longer available for El Capitan or Sierra.
As to why it doesn't work, the answer is in the hardware really. Most of Apple's new machine's use Solid State Drives (SSD) instead of the old Hard Disk Drives
(HDD). SSD's have a variety of advantages over HDD's, such as improved speed, reliability, and longevity. Although SDD's do offer numerous improvements, secure file deletion isn't one of them.
Long story short, there is really no way to fully remove a file from an SSD drive. Some portion of it may still be retrievable.  There are some third-party apps like "FileShredder" and "Secure Delete – File Shredder" still available from the App Store but these usually cost a few dollars and can actually reduce the lifespan of your SSD drive and computer, so they are not recommended for long-term use.
The best solution for securely deleting files from your Mac computer is to turn on Apple's FileVault utility to securely encrypt your entire drive. Ideally, you should do this from day one to ensure all files are encrypted forevermore, but turning it on now will still be effective.
To turn on FileVault go to System Preferences > Security & Privacy > FileVault. Once there, press Turn on FileVault. With FileVault turned on, you no longer have to worry about securely deleting files as all files are encrypted, including deleted files. When you delete a file, it removes it from your file directory and essentially throws away the decryption key so any file delete will be securely deleted.
The only drawback is, now you will have to enter your password every time you log into your computer… but you were probably doing that already because like any security conscious law student you had already password protected your laptop, right? Right!?!?
Anyways… Happy shredding Mac users!