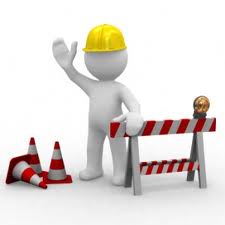 The School of Law, in collaboration with Construction & Campus Planning, will be conducting its Phase 3 of the Classroom Construction.
Please note that construction on the classrooms have resumed and will continue through the second week of August.
When: July 1 – 31st, 2013
Where: Classrooms A, C, D, E, F, G, Mendenhall Appellate Courtroom, Darling Trial Courtroom, Seminar Rooms 1, 2, 3, and 4
What: Significant updates to the audio visual features, installation of power outlets, new carpeting (Seminar Rooms 2, 3, and 4), and the walls will be stripped and painted.
Why: To ready the classrooms in preparation for Fall classes.
What to Expect: JTap Construction Inc will be throughout the 1st floor of the School of Law, including the classrooms. Overall noise impacts will be minimal.
For those of you teaching classes, or participating in planned events, please note that the work will be done around the classroom schedule.
If any questions should arise, please contact the Construction & Campus Planning office at 310-506-4581.