So, you've archived your Outlook mailbox (which removes your old messages) and now you want to read an old message.
View PDF Version of this Quick Guide.
Don't worry, you can view your archived messages by:
1.)    Click File. Click Open.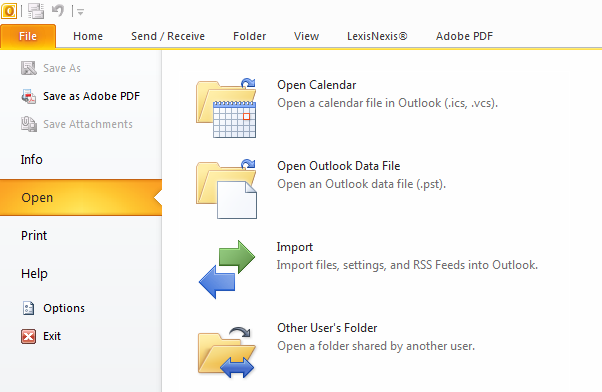 2.)    Click Open Outlook Data File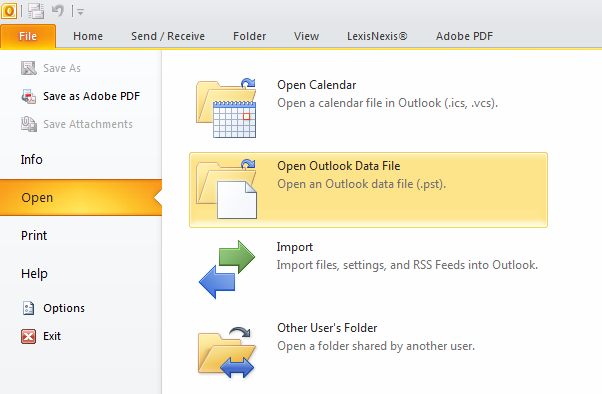 3.)    A new window will open: Open Outlook Data File
Browse to the location where you saved your Archive.pst file.
Click it to select it. Click Open.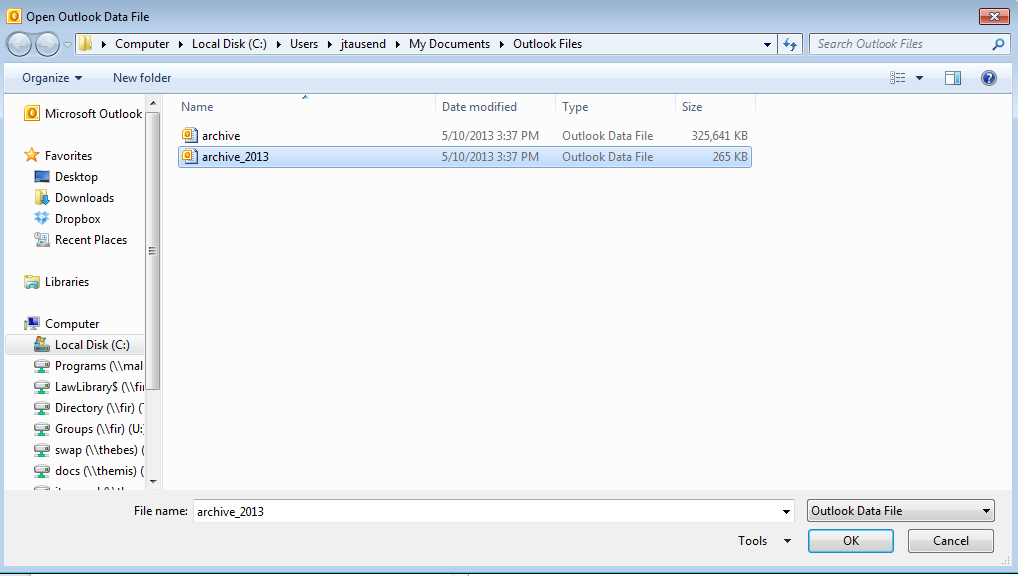 4.)    The window will close and your Outlook Mailbox will open.
You will now see a new folder for your archive. Click it to view your archived messages.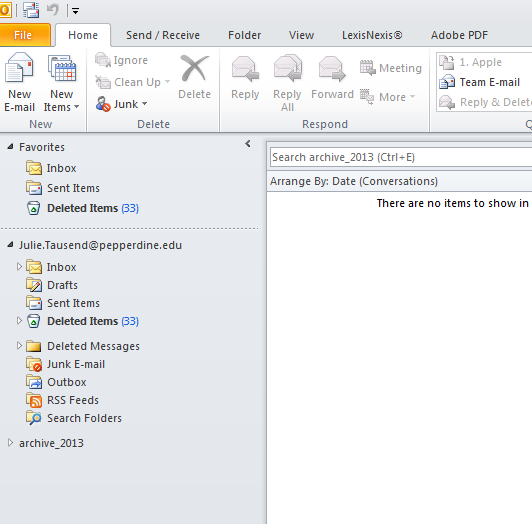 When you are finished viewing your Archived messages, right click on the Archive file and select Close to close the archives.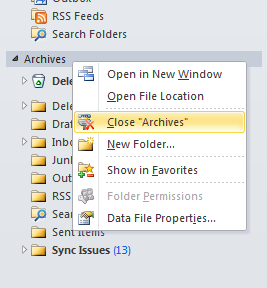 What if I want to restore my archived messages, permanently? There's a way to do it! You can view How to Restore Archived Outlook Mail for information on how to do so.
For more information: view How to Archive Outlook Mail here.