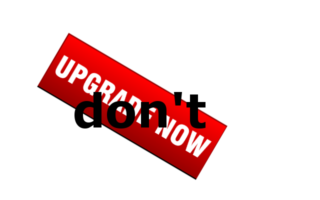 In this day and age we are conditioned to make sure that we apply the updates for our computer operating systems as soon as they're released. As you probably know, tech folks call this your "OS".
If you have a Microsoft Windows computer, Windows 10 (or 8.1 or 7) is your "OS" or operating system.  If you have an Apple Mac computer, then you are running some variant of OSX (pronounced "O S – ten").
There are times over the course of the school year when Microsoft and Apple release updates to their operating systems.
Please DO NOT apply these updates immediately if you are planning to use your computer to take mid-term and final exams.
Pepperdine Law uses a secure exam software to administer exams from ExamSoft.com.  This software is sensitive to changes in operating systems because it is designed to ensure a totally secure exam environment.  When there is a change to your OS, ExamSoft may no longer function properly.
Please check with this site: lawtech.pepperdine.edu or our vendor's site: examsoft.com before your update your OS.  If you have questions, please do not hesitate to check in with the support desk in the Law Library or send an email to support@law.pepperdine.edu