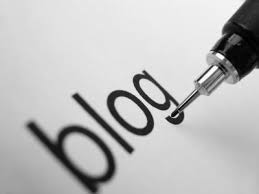 Are you looking for a summer activity to keep your mind and skills active? Try starting a blog on a topic that relates to your specialty.
A blog is essentially an online journal that can be read by anyone. According to Wikipedia (2013), "A blog (a contraction of the words web log) is a discussion or informational site published on the World Wide Web and consisting of discrete entries ("posts") typically displayed in reverse chronological order (the most recent post appears first)."
In maintaining a blog, you will not only practice your writing skills, but can also hone your research and critical analysis, depending on what you plan on writing.
Another benefit of blogging is that it is an instant way to promote yourself and your knowledge of your specialty.
But be deliberate about what you blog, because it does go public and cannot be easily removed from the Internet. Also, remember to cite any sources that you may paraphrase or reference to avoid plagiarism.
Once you begin blogging, make sure you publicize your work. A simple way to do this is to link all new posts to your existing social media accounts, such as Facebook, Twitter, and LinkedIn. This will give you an instantaneous audience.
Obviously we like WordPress here at SOL-IS, we have a self-hosted implementation of their software running this blog. However, there are many different tools for those wishing to Blog. You may also want to consider using Blogger, Weebly, and Xanga.