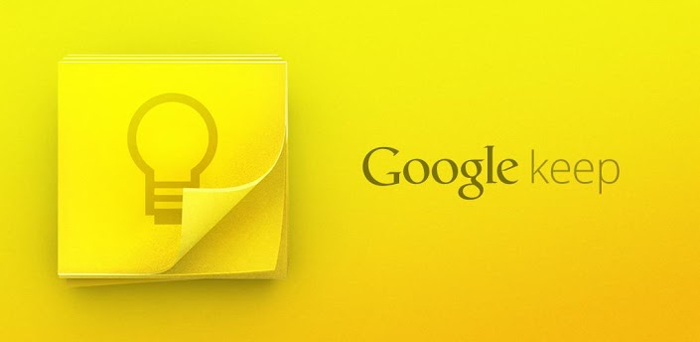 Google has launched a new product called Google Keep. At first glance it looks like Google is trying to take on Evernote directly, though the app falls short of Evernote's offerings currently. Google has drawn a more direct connection to traditional sticky notepads, and when you look at the app that way, it makes sense. Though the app has limited features currently, there is a lot of potential for growth. For more information about Google Apps at Pepperdine, visit http://community.pepperdine.edu/it/tools/googleapps.htm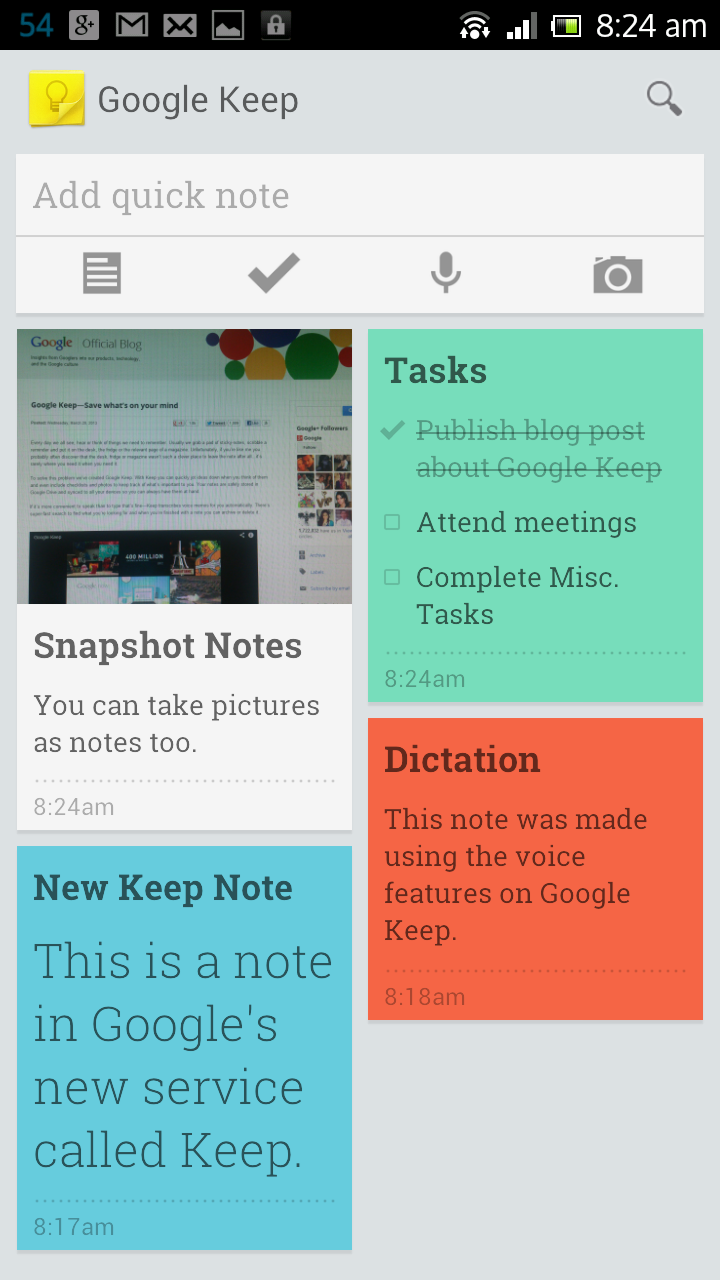 Google Keep is available as an app on both Android and Chrome, and the notes are stored in your Google Drive. Using the apps, you can display your notes in grid view to keep up the sticky note concept, or move things to a single column. You can change colors for variety, but the app is pretty basic. From Google Drive, the interface feels a lot like the old Google Notebook, which was discontinued and migrated into Google Drive a while back. It is nice to have that functionality back. Unlike Google Notebook and Evernote, notes are not categorized into folders or tags. You will need to use the search feature to find current or archived notes. You can use the grid or list views in Google Drive, though.
You can input notes through typing manually, dictaction, or through your camera. At this point it does not look like you can bookmark a website or store snippets like you can in Evernote. To use the Android app, you need to be on Ice Cream Sandwich or above, which is less of an issue these days. Jelly Bean users get an extra bonus that allows them to initiate Keep notes from the lock screen.

In brief testing, the dication service is pretty accurate. I didn't have to retype any errors in the transcription. Fellow Law Tech columnist David Dickens also reported satisfaction with the voice feature. We'll continue to test the app and report any additional findings.
You can use Google Keep for keeping track of your daily tasks, jotting down a phone number, or pretty much anything you would want to store on a sticky note. Since the notes are stored in Google Drive, you can go back and make edits, convert to pdf, or otherwise re-purpose your content as you choose. Evernote has a similar functionality, though Google provides a lot more free data, and if you need to purchase additional storage space, is very reasonably priced.
Though it is still in its very early stages, Google Keep is worth a look. To find Google Keep on Google Drive, go to drive.google.com/keep. You can find it in the Google Play Store here.