I overheard the other day in Harnish Law Library that a certain student didn't know where to receive Computer Help. Well, you're in luck!
While our SOL Computing Support Help Desk at the Public Services Desk at the front of the Harnish Law Library has everything except a fancy banner, it is still the Pepperdine SOL student's one stop shop for everything technology. It is staffed during regular business hours during the school year.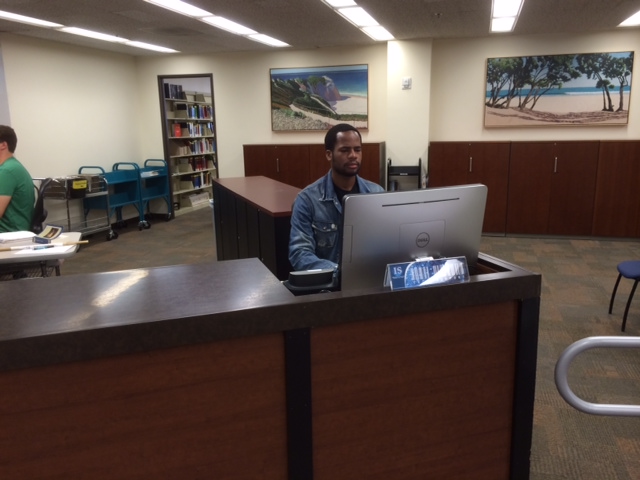 Computing support, internet access, printing, print credits, scanning, faxing, software pickup, a friendly smile and relevant student news on the digital screen. It could only really be better if the SOL Computing Support Student worker actually took the BAR exam for you.