Have you archived your entire Outlook mailbox only to realize that you only meant to archive a specific folder? Don't worry, you can revert what you have an archived by restoring the archived file.
View a PDF Version of this Quick Guide.
1.)    Click File. Click Open. Click Import.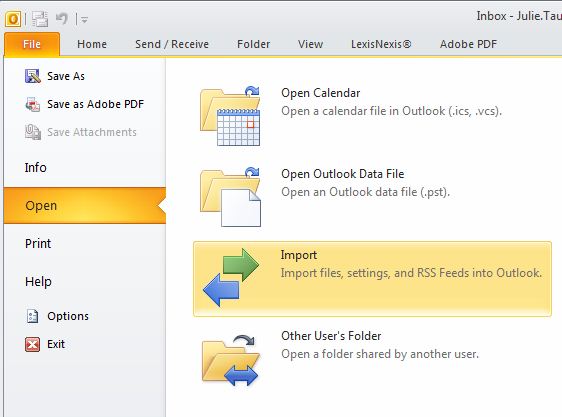 2.)    Select "Import from another program of file". Click Next.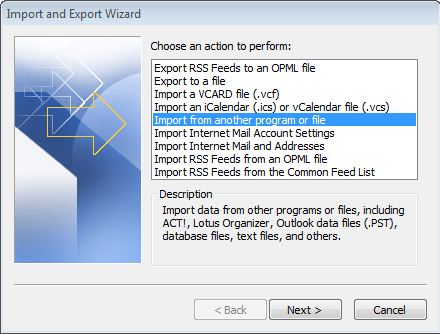 3.)    Select Outlook Data File (.pst). Click Next.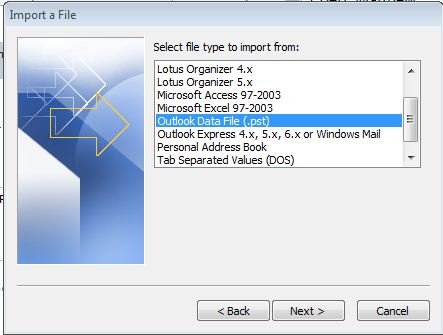 4.)    Click Browse…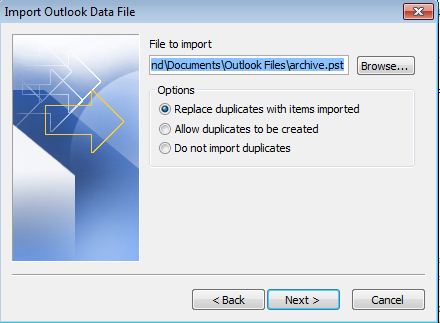 5.)    Locate where you stored your Archive File (.pst). This will typically be in your My Documents, Outlook Files Folder. Select the file. Click Open.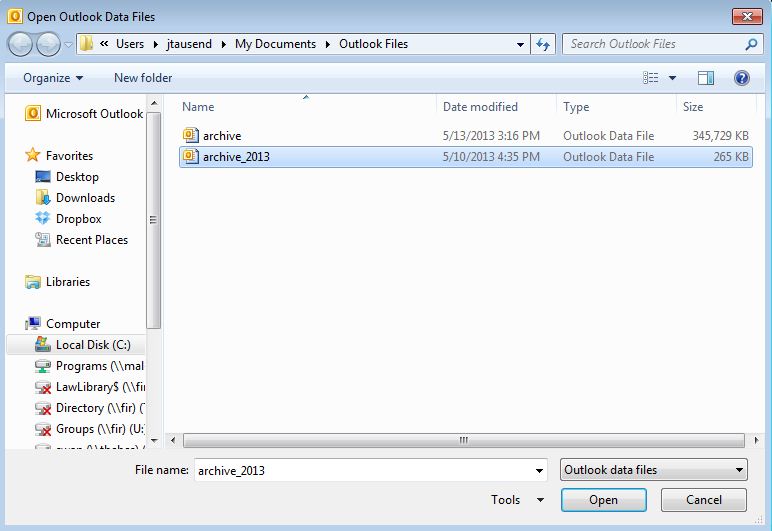 6.)    Click the Option "Replace duplicates with items imported." Click Next.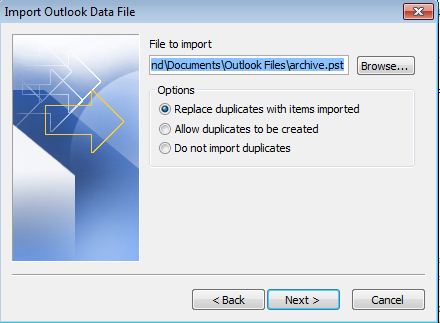 7.)    If you only want to import a specific folder, select the folder to import from. Otherwise select the Archive File name.
Checkmark "Include subfolders"
Select "Import items into the same folder in:"
Select your Outlook email address in the drop down menu
Click Finish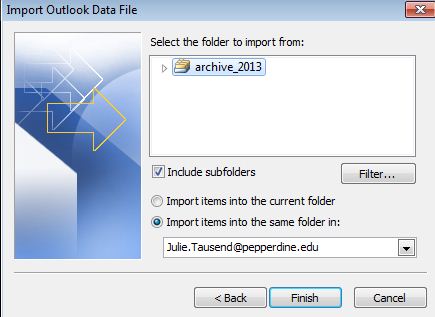 The box will close and your Outlook Mailbox will now be repopulated with your Archived mail.
View more information on How to Read Archived Email Temporarily or How to Archive Outlook Mail