One obstacle to having visual aids in the classroom is that the control or advancing of the multimedia must be done at the computer, which leaves the professor tethered to the lectern.
With an increasing demand from students to use multimedia in the classrooms, Professors must find a way to reconcile their need to move around the room with their students' need of visual aids.
Mobile or Wireless Presentation Tools are one solution to this dilemma.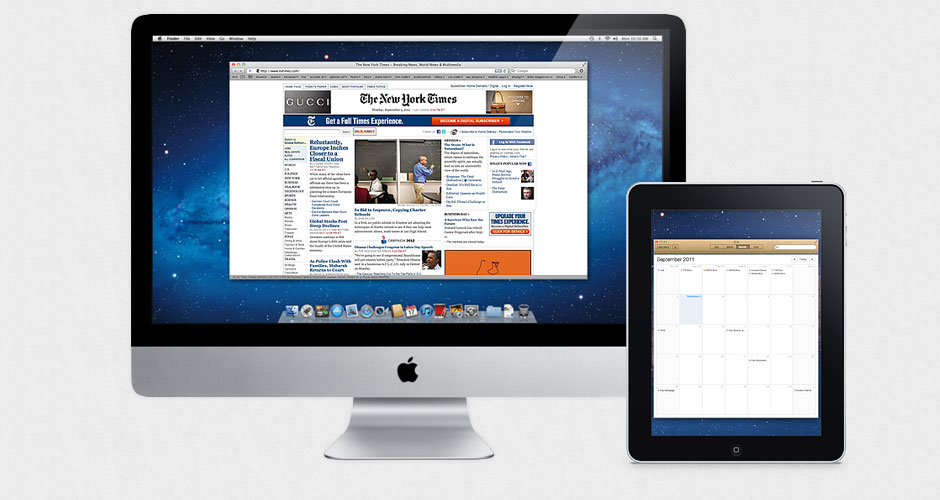 A computer, wireless Internet connection, and a mobile device are all it takes. A professor can sync their mobile device (such as smart phone or tablet) to their computer over the Internet. They can then control their computer by the mobile device. This is also known as Remote Desktop Control.
When connected via WIFI to Windows PC or Mac, professors can control their computer desktop. This includes advancing PowerPoint slides, launching new files, or even annotating a document all from their mobile device. With this control, they are free to walk around the classroom.
There are several tools that allow for this wireless presentation capability. AirDisplay and Doceri are two examples of applications.
The Harnish Law Library Learning Lab (Room 219) is equipped with the wireless Internet connection necessary to use mobile presentation tools that work with Apple's AirPlay.
There is a Faculty Coffee Talk on this topic Thursday, April 18 from 2-3 pm in the Law Library Learning Lab Room 219. Contact Julie Tausend for more information.