Microsoft has implemented an important security measure that you should know about. Other services like Google (and recently Apple) have already offered similar security measures, making Microsoft a little late to the game. Microsoft had used this feature in specific instances in the past, but now offers it across all your accounts. If you use Hotmail, Outlook, or other Microsoft services, you now have the ability to secure your account with 2-Step authentication. 2-Step authentication, in short, is a way to ensure that the person logging into the account is the actual owner, and requires an additional step to log into an account.
If it has been a while since you last logged in, Microsoft will first require you to authenticate yourself by submitting a code they will send. The form is pre-populated to ensure the code is sent to an account you own.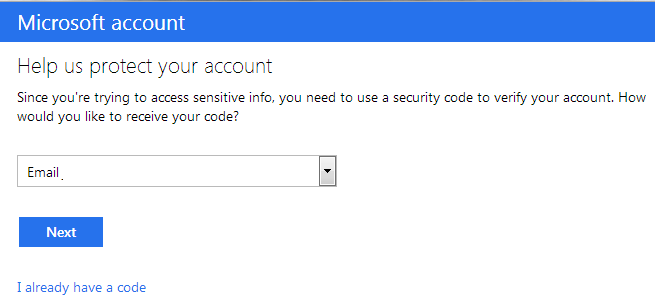 When you receive your code, you need to enter it in the form and click submit. If you are on a personal computer that isn't shared with anyone else, you might check the box to avoid adding the code in future visits. If your computer is shared, or you are on a public computer, do not check this box.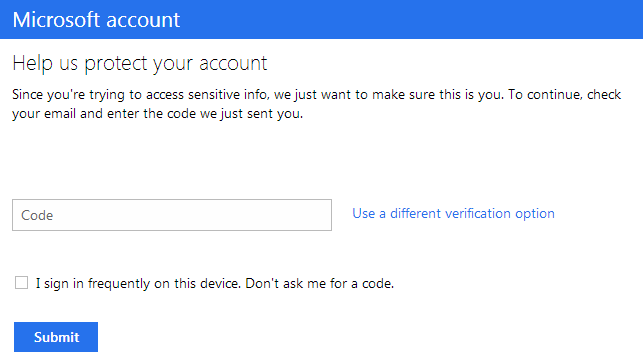 Once you submit your code, you should be taken to your account page. From there, you can choose to set up 2-Step authentication.

Setting up 2-Step authentication is pretty straightforward. If you've gone through the previous steps, the process should look familiar.

You will need to choose where the code is sent, and then submit the code to verify your account belongs to you.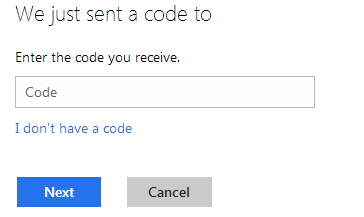 Once you've submitted your code, you are done. 2-Step authentication is now set up.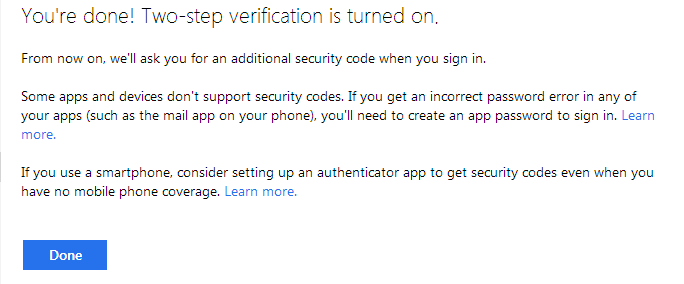 While this may seem like a lot of trouble, and adds a bit of nuisance to your log-in process, the effort is worth it – particularly with Microsoft accounts. I use an old account with my various MSN services, and it is frequently being locked out by people who share a similar name. This will ideally reduce the number of times I have to reset my password due to lock-outs. Other than this convenience, the account is that much more secure. It is a good idea to keep your important information as secure as possible. 2-step authentication is one of many avenues available to you.
Google users have had 2-step authentication for some time now. Apple recently added 2-step authentication to iCloud and Apple ID. Now that Microsoft is using 2-step authentication, all three major mobile device brands are helping you secure your information. It is up to you to let them help.
As always, you can find helpful security tips here on LawTech, or on the Information Security site. Let us know if you need any help getting started.