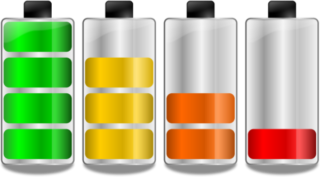 As we enter a new school year, it's good to take a few minutes now and then to think about various ways to make life a little better.  I call it managing your variables.
One of those variables is the amount of time you can go without needing to charge your laptop. Whether you're studying at the beach or in your friend's car on the way to Disneyland, you will be glad you took a few minutes to do everything you can to get the most out of your laptop's battery.
Check this article from LifeHacker for some great tips on saving battery life.
If you can only do a couple of things, keep these in mind:
Heat is a battery killer.  Keep your machine as cool as you can.
Reduce the screen's brightness as far as you can stand it.
If you don't need WiFi, turn it off.