I'm not new to educational technology, but I am new to legal education. I'm also new to Pepperdine School of Law. As such, I recently administered an anonymous technology survey to law faculty in order to gauge their level of interest in educational technology and how it can be used to enhance teaching and learning. I will use this post as an opportunity to share with you two key findings:
Faculty Take Interest in their Students' Learning Experience: At Pepperdine, faculty care about their students' learning experience. 100% of respondents indicated that enhancing student engagement during class was their primary objective. Other popular objectives included:
Incorporating Active Learning techniques and in-class exercises
Enhancing learning with multimedia
Enhancing student engagement outside of class
Improving student assignments
Faculty are Interested in Technology: Faculty are interested in incorporating a variety of technology tools into their classroom. Here are just a few specific approaches of interest mentioned:
Document Sharing/Collaboration
Multimedia
Delivery of Online Content
Simulations
Feedback Surveys/Instruments
Clickers
Online Tutorials (to supplement course work)
Lecture Capture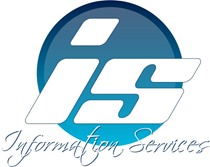 One way the Information Services Department at the School of Law will assist faculty in the integration of technology is by providing regularly scheduled, hands-on learning sessions. These learning sessions will present practical and relevant ways in which faculty can integrate technology effectively into their classroom. The first learning session will be held on Monday June 11th at 12:30PM. Professor McNeal will lead the session with his experiences using clickers, and will present meaningful ways in which others can join him in using this tool to improve student outcomes.