A quick step by step instruction guide:
1. Open a new explorer window (not Internet Explorer).
a. Type (Windows Button)+(R)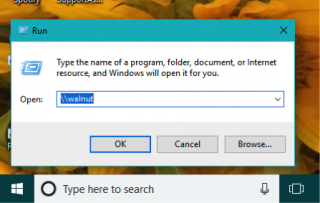 2. Enter the following in the address bar.  \\walnut
3. Locate and open the folder PCCLIENT.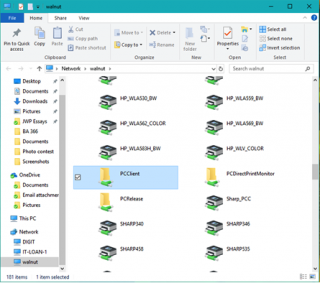 4. Open the WIN folder and double-click on the CLIENT-LOCAL-INSTALL installer.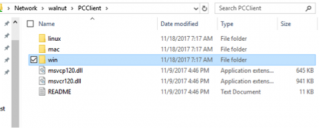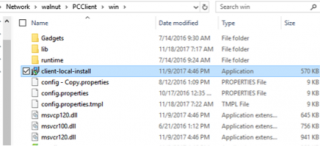 5. Accept the UAC if prompted.
6. Enter your network credentials.  DOMAIN\USERNAME
EX: student\juser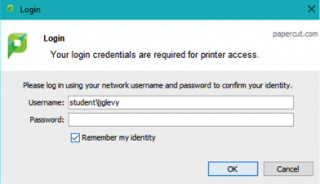 7. Run through the installer and leave all of the default settings.
8. Leave the checkbox checked to LAUNCH CLIENT… and click FINISH.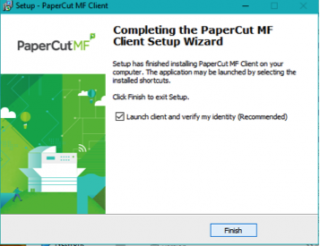 9. Enter your credentials into the pop-up client as noted in step 6.
EX: student\juser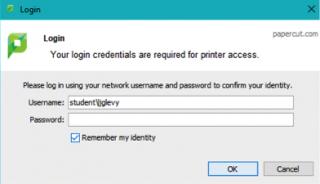 Install FindMe Queue:
1. Open CONTROL PANEL and launch DEVICES and PRINTERS.
2. Click ADD A PRINTER.
3. Click THE PRINTER I WANT ISN'T LISTED.
4. Select the radio button to add PRINTER BY NAME and enter the following. Click NEXT.
\\walnut\FindMeBW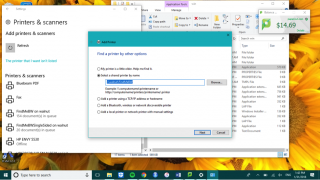 5. It may take a few minutes to locate the printer.
6. When prompted, enter your credentials.  DOMAIN\USERNAME
EX: student\juser