In this case MAC does not stand for Macintosh. Your MAC address on any device is the number that uniquely identifies your computer on the local network. It is a critical piece of information support folks need for troubleshooting your network problems.
How to get your MAC address? That depends on your device. Here's some directions to help you:
Apple
Go to the Apple Menu and Select System Preferences
Click on the Network Icon and then on Advanced in the dialog box that pops up
Under Hardware is your MAC Address.
Windows
Right click on your WiFi icon in the lower left of your screen
Select Open Network and Sharing Center
Click on Change Adapter Settings in the left menu
Right click on your Wireless Network Connection and select Status
Click on the Details button and then find your Physical Address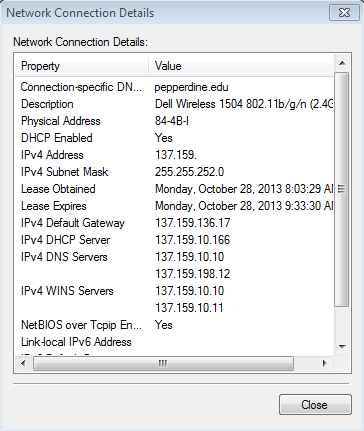 iPhone/iPad
Phones and Tables have MAC addresses as well.
From the home screen, tap Settings. Tap General. Tap About.
The window shown below appears. The Wi-Fi Address is the MAC address.
Android Phones and Tablets
This is a little trickier because there are so many vendors, but generally it is under Settings Application, the About Phone menu option is usually at the bottom, then Status, and scroll down to find "Wi-Fi MAC Address"