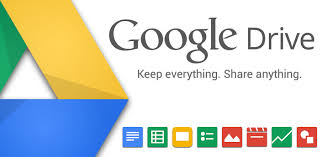 Share files with people, such as meeting minutes, class notes, and task lists
Collaborate on conference presentations with colleagues
Edit student papers with in-text comments
Backup files (you can never have too many copies!)
Work from home without the need of Remote Desktop or your Work Computer
And more…..
Use Google Drive to create and share documents, spreadsheets, and presentations online. Although Google Drive has its own applications, you can download the Google files to your desktop and they will open in Microsoft Word, Excel, and PowerPoint.
Collaborate on projects without the hassle of emailing files and version tracking. Multiple Users can edit the Google files at the same time, without conflict. Revisions are saved automatically and Google Drive has a revision tracking feature so you can see what changes were made, when.
Google Drive can be accessed anytime, from anywhere, via the internet or the Google Drive App
Our friends at University IT have put up some helpful guide information. Check it out today.
Here's another great article on Google drive with helpful video. Anson Alexander has done great work to make the product accessible to new users–very thorough.
For more information on Google Drive, Faculty can attend the Coffee Talk session on July 18 from 2-3 pm in the Law Library Break Room for a hands-on experience.