We wanted to make all users aware of a few tips for taking exams with Examsoft's Examplify.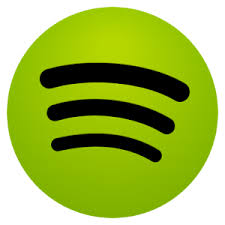 1. Be sure to Close Spotify Before Taking an Exam – Students at other law schools have reported Examsoft issues caused by having Spotify open on their laptop when they opened Examplify. The Examplify program attempts to lock your computer into the exam environment. However, Examplify sometimes cannot properly lock down the Spotify program which can cause your computer to bog down or freeze in the middle of an exam… so for the sake of your own sanity, please make sure you quit the Spotify program before you open Examplify.
2. Restart your Computer BEFORE Finals – Sometimes we fail to realize how long it has been since the last time we restarted our laptops. Restarting your laptop will help speed up the performance of your computer, as well as install critical updates. This will help your machine operate faster during finals, especially when working within a program like Examplify. Restarting will also close installers and other programs that may be running in the background and slowing down your laptop's performance. There is nothing quite as maddening as having your machine take forever to load your exam when you are already in a hurry, or delay uploading your answers once you have completed the test.
3. Turn off your Antivirus – I know, I know… you should never turn off your antivirus, except when it comes to Examplify. Antivirus has been known to cause a whole host of issues with Examplify, from black screens, to screen freezes, it's all antivirus fault. Any antivirus can trigger this and it can even be intermittent, so even if it worked fine during a mock exam, it might not work in the real final. So just to be safe, disable it for the exam, but then re-enable it afterwards.
3.1 Turn off Automatic Updating – If you are using a PC, turn off the automatic updates feature, as it could trigger an update or even an update warning window during your exam, which could cause Examplify to crash mid-exam.
4. Spell-Check – This is a very handy tool during exams. However, the spell-check in Examplify doesn't work quite the same way as spell-check in Word. First, it will not automatically visually indicate spelling errors so you won't see the little red squiggle line under misspelled words like you would in MS Word. Second, you must actually open the spell-checker tool for it to find misspelled words. You must then go through each misspelled word, one-by-one, to find and fix each error. You can however, "change all" if you have misspelled the same word multiple times, so that could save you a few clicks. The spell-checker will also offer recommended words that you can select to replace the misspelled word with. This can be a tedious process, especially when you are pressed for time, so be sure to save several minutes at the end of your exam to go through the Spell-Check process.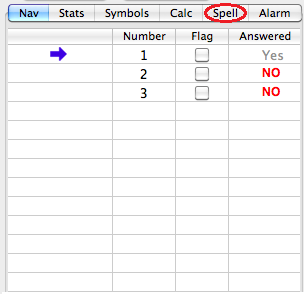 The tool is located in different places on PCs and Macs. On PCs the spell-checker is available by simply clicking the small "abc" icon in the toolbar above your essay. On Macs, the spell-checker is available by clicking on the "Spell" tab on the right-hand navigation menu.  For a full list of directions on how to use the spell-checker tool, please visit the Examsoft Spell Check Directions site for PC and Mac. If you don't see the tabs or icons mentioned above, spell-check might have been disabled for your exam by the instructor.
5. Word Count – Word count is a helpful feature in Examplify and is absolutely necessary for certain exams. However, it can be tricky to use sometimes. First, it's not automatically available. You must locate the tool by clicking on the "Stats" tab located on the right side of the screen in Examplify. If you have used it once already during this portion of the exam, you will need to select the "Recount Essay Statistics" button to update the word count. This tool will help you keep your essays within your instructor's specified parameters for the exam.
For additional helpful tips from Examsoft, please visit the Exam Taker Tips page.
Good Luck on Finals!