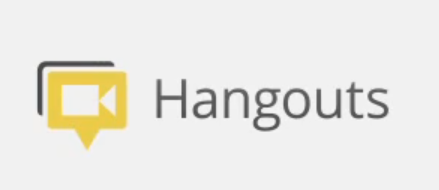 Facebook and Skype, by now they've become standards for keeping in touch on the Internet. But perhaps you've discovered some of their limitations, and are ready to take a look at new tools Google has been working on.
One of the best kept secrets of Google's new social media platform called Google+ (or Google Plus) is their hangouts feature.
Google+ takes a different look at social media connecting you to others through interests, rather than relationships. You can network with those specifically interested in growing personally and professionally, rather than just having your page filled with your Uncle Joe's fishing stories and Aunt Sara's political ramblings.
But even if you prefer to connect with Facebook, nothing Facebook and Skype can offer compare to the experience on Google+ Hangouts. This is more than a video-phone call, this is an interactive environment for collaboration. Watch YouTube videos together, work on shared documents in real-time, or keep in touch with groups of people.
Group meetings online, are great for departments, faculty committees or student publications! The organizer even has moderator controls. And all of this can be published directly to YouTube or be private, whatever you want.
Video publishing, group projects, social networking based on interest rather than who your crazy cousin married. Check it out: