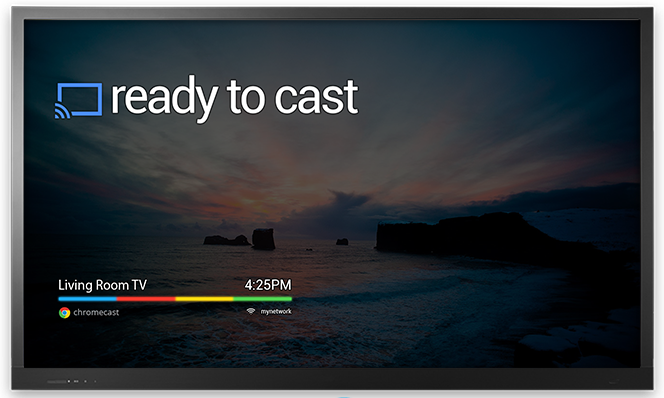 Google has an inexpensive, Wi-Fi enabled HDMI dongle available called the Chromecast. This dongle enables you to view the contents of your computer or mobile device on your large screen television. There are a number of apps compatible with the Chromecast, including Netflix, YouTube, Google Play, Chrome, and recently added – Hulu Plus. Though the Chromecast is intended for home entertainment use, there is potential for business application. Imagine going to a conference, meeting, or other presentation venue and not having to worry about finding the right adapter for your computer. Mac or PC? Android or iOS? Doesn't matter. As long as you are on the same Wi-Fi network, you are good to go.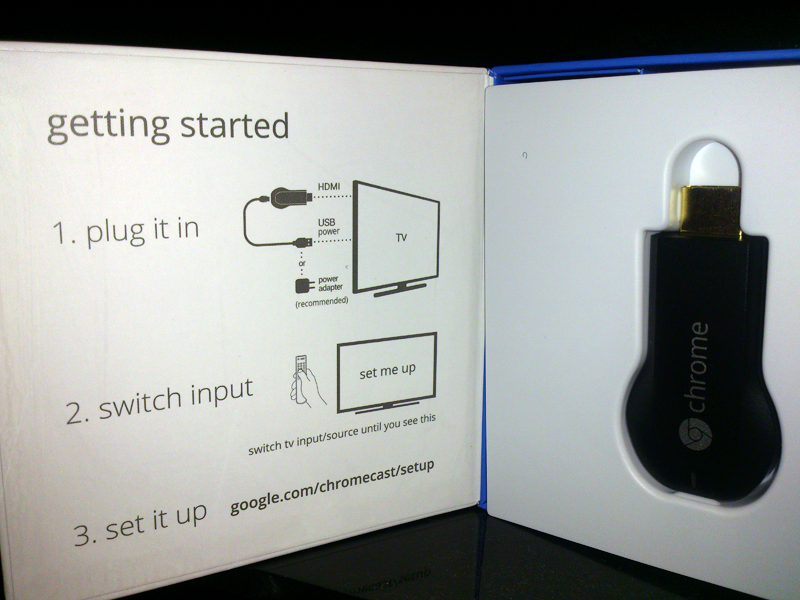 Setting up the Chromecast is pretty straightforward. As shown on the inside cover of the retail package, you plug it in, change the TV input, and then browse to google.com/chromecast/setup to get started. You then go through the basic pairing process, and you are all set.
A conference setting could potentially be challenging, depending on Wi-Fi availability and access to projectors or displays. Meetings or study groups should be a little easier, particularly if you frequent the location as you would at work or school. You would simply need to connect the HDMI unit, plug in the USB power (usually included on newer televisions), and connect from your compatible app. If your television doesn't have a USB port built in, you can use the included power adapter. In case your HDMI port is hard to access, an extension cable is included with the Chromecast.
The Chromecast is still too new to fully realize its potential. It should be interesting to see what applications are developed down the road. At present, the easiest way to view content in terms of versatility seems to be through the Chrome browser, where you can show websites or display documents from your Google Drive. In the home entertainment context, the device is easy to use and works pretty well. I expect to be able to test the device in a business setting in the relatively near future, and will report on how the device works at that time.
You can learn more about the Chromecast at the official product page.