In order to connect your gaming console to the University Network, you must first register the device.
It is very similar to registering your computer or smart phone except you must enter the "media access control" or MAC address manually using a device like your computer or smartphone.
Go to https://wavesconnect.pepperdine.edu 
and select the "Game and DVR Devices" link and follow the instructions.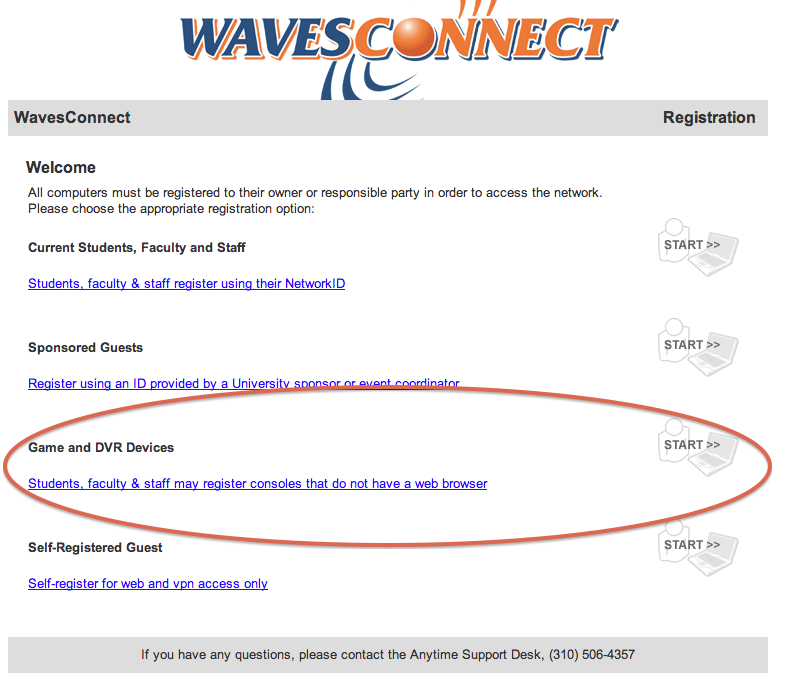 Enter your network login ID, your network password and your game system or other device's MAC address and you'll soon be in business.  Keep in mind, you have to do this once a year for these kinds of devices.  It's not permanent.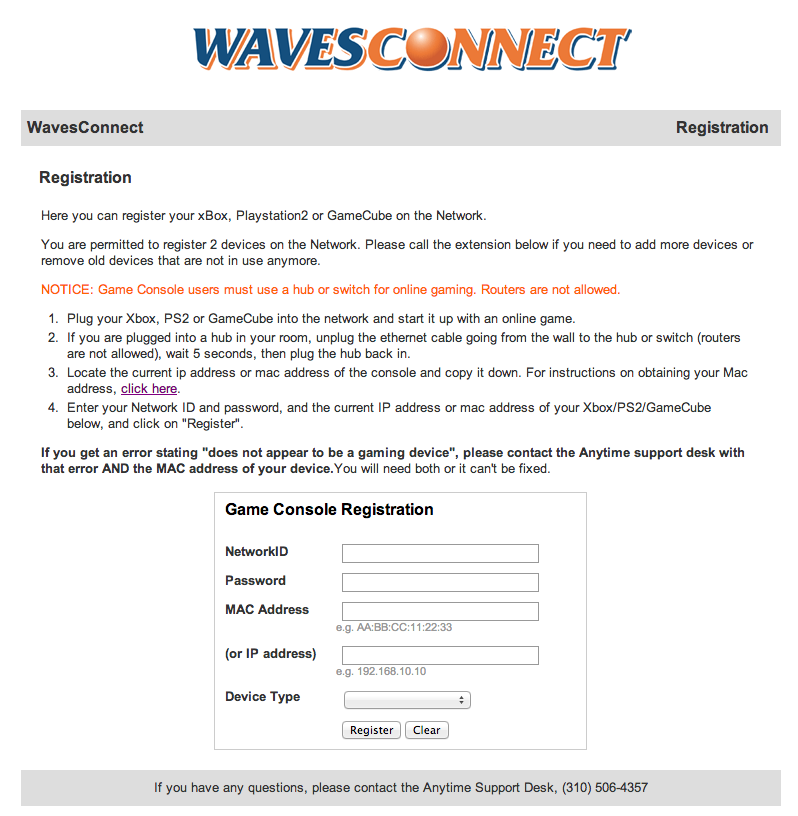 If you need help finding your MAC address for your system, check out this resource.