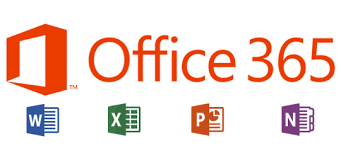 Being a Pepperdine student has a variety of perks, ocean view, Olympic swimming pool, close access to the beach, and now free access to the power of Microsoft Office tools like Word, PowerPoint, and Excel. That's right, Free.
As you have probably noticed by now, there comes a time in legal writing when all the other free services like Google Docs or Pages simply won't do. Maybe it's when you tried to write your first Closed Memo, or maybe you made it all the way to your first Appellate Brief… but sooner or later you just realize you need Microsoft Word.
If you are one of those people who want Word, PowerPoint, or Excel but never wanted to pull the trigger and pay the steep price for it, well now you don't have to.
As a Pepperdine student, you can sign up for free access to Microsoft Office 365. Simply go to the Microsoft online store and enter your Pepperdine email address, then follow the prompts to set up your free account and that's it! Simply download the Desktop apps to your computer and you will be writing in style in no time, and did we mention for free?
For more helpful tech info, visit Pepperdine's Tech Central. Thanks for being a Pepperdine Law student and we hope you enjoy your free Office with an ocean view.