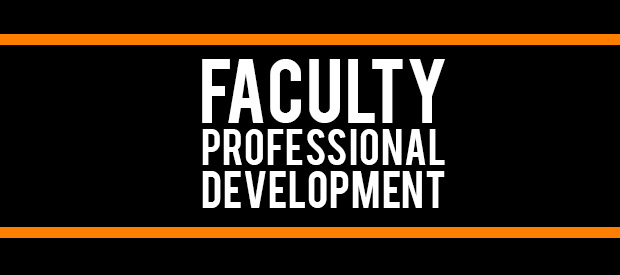 Re-posted from TechLearn's Community Page:
Overview
This two-week, technology-enhanced faculty professional development program led by the Technology and Learning group and faculty mentor Stella Erbes is for faculty who are new to integrating instructional technology into their courses. Workshops and sessions will focus on course design that integrates technologies into the classroom that are learner-centric and shift how you deliver course content.
The sessions are seminar-based and will weave hands-on learning into each discussion. Each lesson plan is pedagogically constructed to evaluate which technologies can help you deliver course information, engage students, measure learning, and incorporate new learning activities.
Consultation sessions are also built into the program to ensure everyone's challenges are addressed. Participants will walk away with a starting point on how to chunk course materials into building blocks that integrate technology. The overall goal is to help you create a more dynamic 'active learner' environment.
Faculty attendees will earn $400 for attending the full program or $25 per day if they can't make the full two weeks. Morning snacks and lunch will be provided.
Meetings will take place at the Drescher Graduate campus in Malibu. Spaces are limited, so register now to be eligible to be one of the twelve participants.
June 2013 Schedule:
The program will be held June 17-28, 8:00 AM to 1:00 PM. Optional learning labs are 1:00-3:00 PM.
8AM-9AM: Breakfast
9AM-12PM: Session
12PM-1PM: Lunch
1PM-3PM: Learning lab (optional)
Please review the proposed schedule of topics.