If you have a lot of data in your Excel workbook and would like to create a visually appealing way to read the data, try shading every other row with Format as Table.
To use the Format as Table Styles option to shade rows in a worksheet, follow these steps:
Select the cell range that you want to shade, or press Ctrl+A to select the whole worksheet.
Click the Home tab.In the Styles group, click Format as Table
Select your preferred style.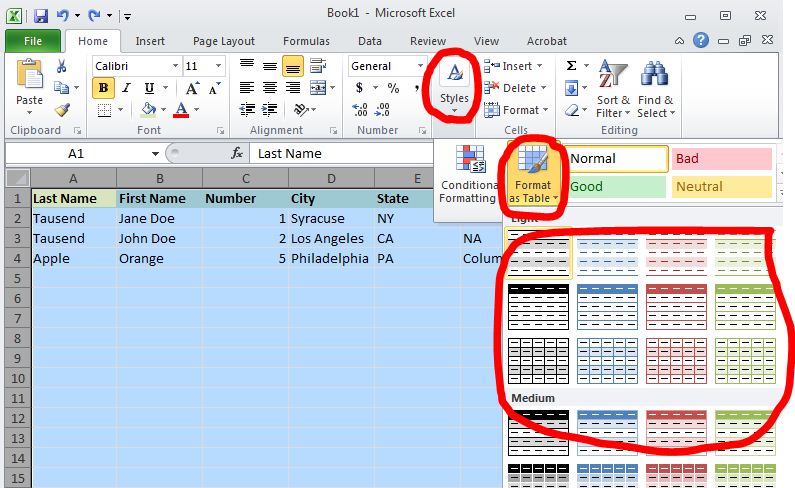 In the Format as Table dialogue box, verify the cells you want changed (this will be automatically filled when you complete step 1). Check mark My table has headers if you created a Header Row. Click OK.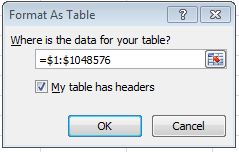 If you have a large amount of data selected, Excel will ask you if you want to continue with the Large Operation. Click OK.
The result: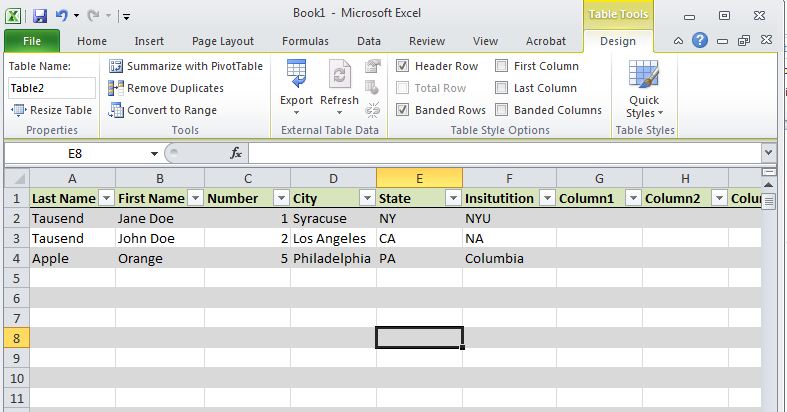 View information on how to create Header Rows in Excel or Filter, Sort, and Remove Duplicate Data.