If an exam is not appearing for downloading purposes in your Examplify account, you may need to clear your Examplify registration and log back in. Please follow the directions below:
*Note that you must be connected to internet in order to see the mock exam as available to download.
Open Examplify and navigate to the Home Menu in the top right corner of your screen.

2. Select Settings from the drop-down menu.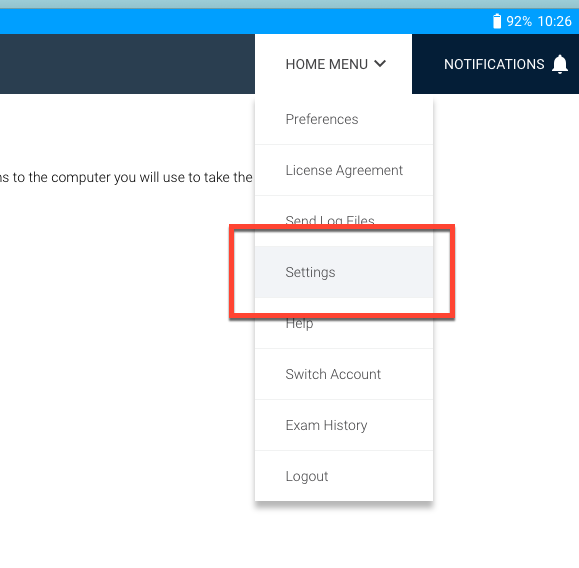 3. You will be directed to a clear registration page; click on the green Clear Registration button.
4. To confirm your cleared registration, click the Clear Registration button again.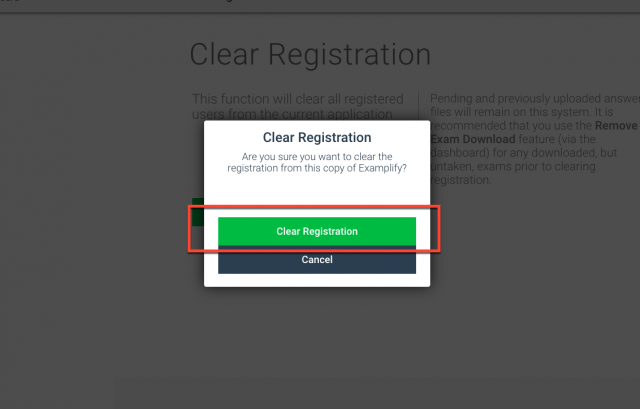 5. Finally, log back in to your Examplify account, and your exam should show up as available to download.
Please review our Examsoft Basics page and the Examplify Spring Final Guide page below for more information:
If you have any questions, please feel free to contact Information Services at support@law.pepperdine.edu or (310) 506-7425.