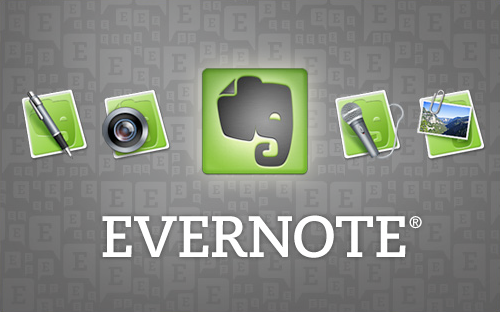 If you are an Evernote user, you are likely aware that there was a security breech last week. As a result, users were required to reset their passwords to ensure their accounts were not compromised. While the passwords that were obtained were encrypted, the fact that the data within Evernote accounts is not encrypted has come to light. While you are not able to encrypt everything in Evernote, there is a method to encrypt text notes.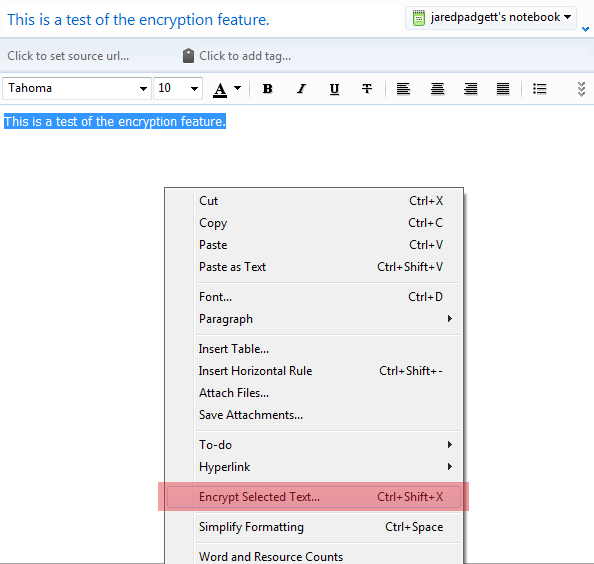 The following method should work on your Mac or PC. Within the program, you can highlight the portion of text you would like to encrypt. Mac users would command click and PC users can right click to bring up a menu.  Selecting the menu brings up a new window where you will select your password.  You will be prompted to enter the password twice, and will be  informed that Evernote does not store this password.  You may provide a password hint in case you forget the password, but you will not be able to retrieve the password once it is set.  As with all your passwords, be sure that you do not write it down in an easily-accessible location, if you indeed must write it down.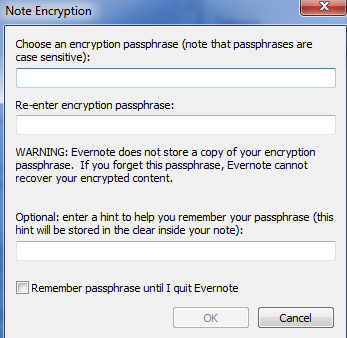 Once you have set the password, you should see an indication that the text has been encrypted. You will be unable to read your text until you decrypt it, whether for a single instance or for the duration the app is open. Provided you remember your password, you may also permanently decrypt your note.

It is important to note that you will have to go through this process for each note you wish to encrypt. There is currently not an option for encrypting a folder. It is also interesting to note that when using the web-based version of Evernote, the password is not transmitted to the server. This is designed to further secure your encrypted file.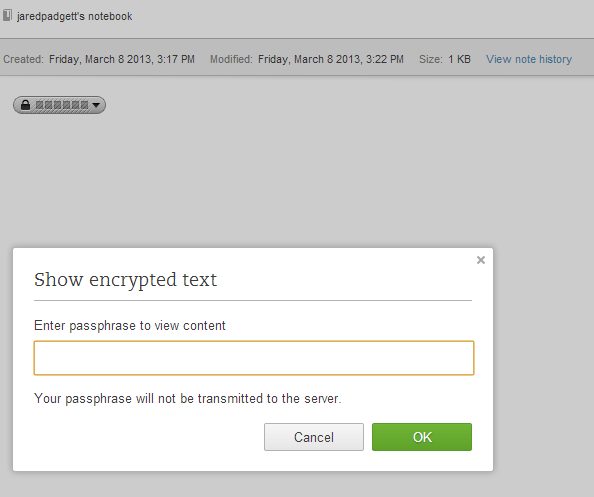 When transmitting any information to the web, it is always good to be careful. Check for https connections with sensitive data, and be sure you trust the network you are on before submitting personal information. Public Wi-Fi access is not secure, so please exercise caution at your local coffee place if you are browsing the internet or using web-based apps. If you have any questions about Evernote, or about being safe on the web, be sure to ask one of us on the IS team. We'd be happy to provide additional information. You may also view some helpful tips from the Information Security folks here.