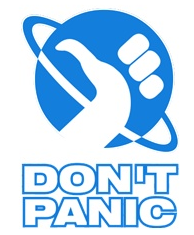 An AV issue is never an easy thing to navigate through. It's even worse when your entire presentation depends on your slide show or video clip. Sadly, AV emergencies often, if not always, come unexpectedly and at the worse possible times.
Never the less, we have to push through as though we knew it was going to happen. After all, if the boy scouts are always prepared, shouldn't we have at least a flint rock and a pocket knife with us at all times?
Here are a few tips on how to keep your all important presentation from going under. Keep in mind that these are in no particular order.
1. Always Keep a Spare Here and There.
Make sure you email a copy of your slideshow to yourself, save a copy on a flash drive and drop it in your cloud drive. You can never have enough back ups. Even emailing it to your class ahead of time can save your bacon.
2. Keep Calm, Carry On
Regardless of the situation, don't forget that you are the featured highlight of the presentation. Slides are there to enhance your words not deliver them for you. If you find your slides aren't advancing or the computer you're using decides to randomly start updating and restarts, be like water; keep flowing.
3. Adapt(er) for Your Surroundings
This applies to our Mac users who need to connect to a projector or outside display. It's pretty likely that where ever you go, they won't have the appropriate video adapter for your Mac. Always bring your own to the show.
4. Hand Outs All Around
Never forget the value of good ol' dependable paper. Print out your slides so everyone can follow along. If the AV gear goes Ker-plooey, you'll wish you had.
These are just a few precautionary tips on how to keep the panic out of your presentation.
Good luck and great speaking!