Have you ever had to create a document over and over again? Maybe a Fax Cover Sheet? Or articles for publication with very specific formatting guidelines? You can avoid redundancy and frustration by formatting a document and then saving it as a Template for repeated use.
Once you have your document formatted, it is now time to save it as a Template for repeated use. View PDF Version of the Quick Guide.
1.)    Click File.
2.)    Click Save As. A new window will appear.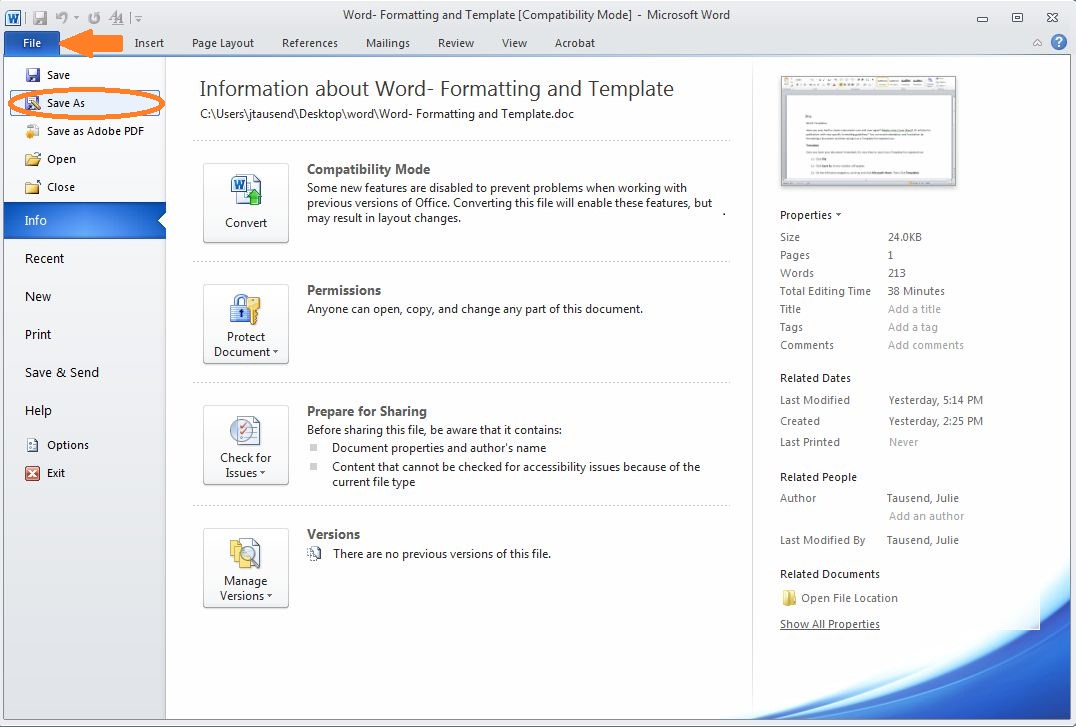 3.)    On the left hand navigation, scroll up and click Microsoft Word. Then click Templates.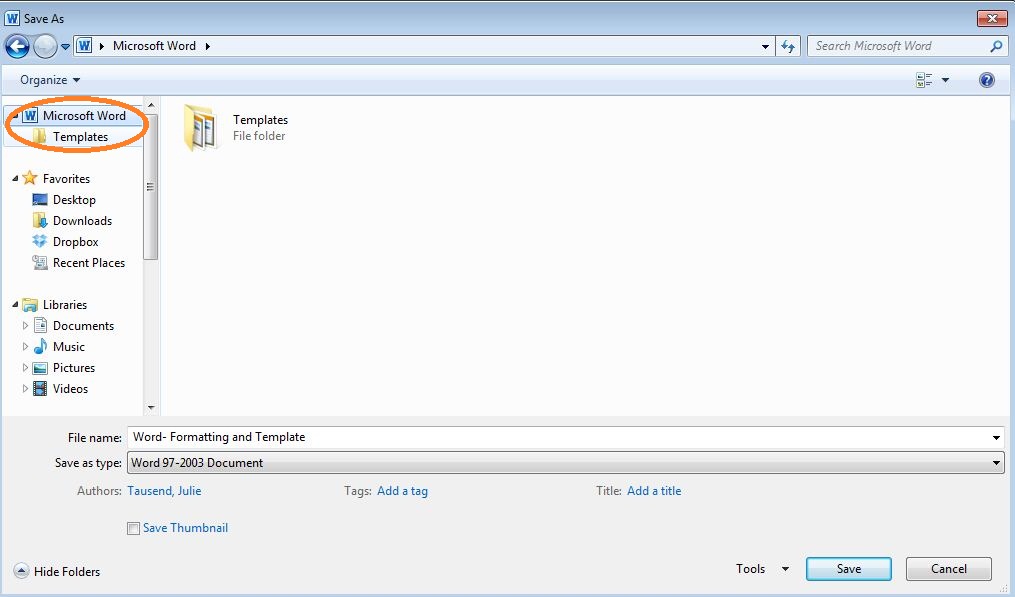 4.)    In the File Name field, name your document. Be specific (Example: Article Template).
5.)    In the Save As Type field, click the drop down menu and select Word Template.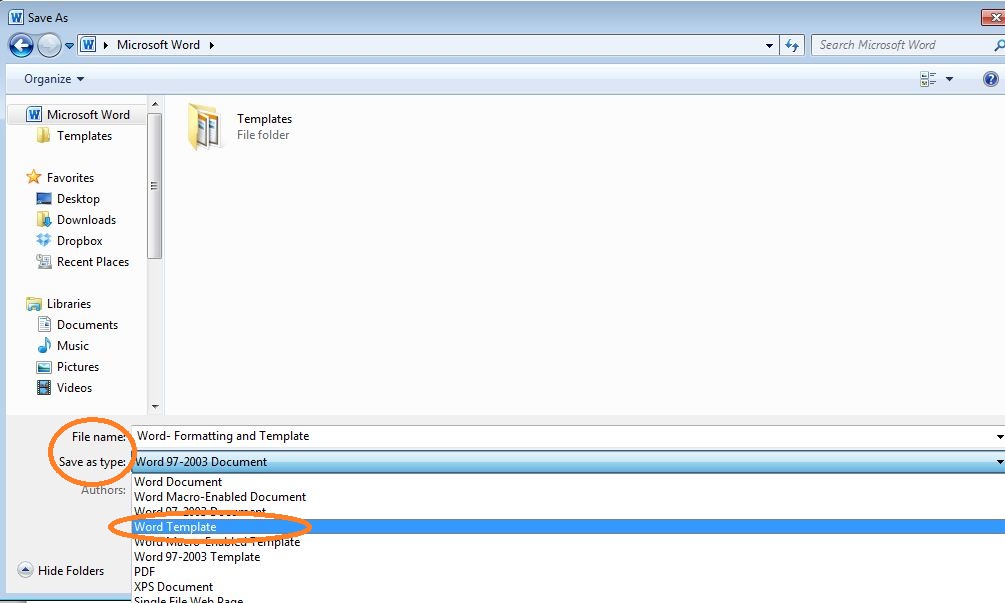 6.)    Click Save.
This will save your file in your Microsoft Word application in the Templates folder.
Now, anytime you want to use the Template when creating a new document you can do so by following these steps:
1.)    Open Word
2.)    Click File
3.)    Click New
4.) Under Available Templates, double click My templates. A new window will appear.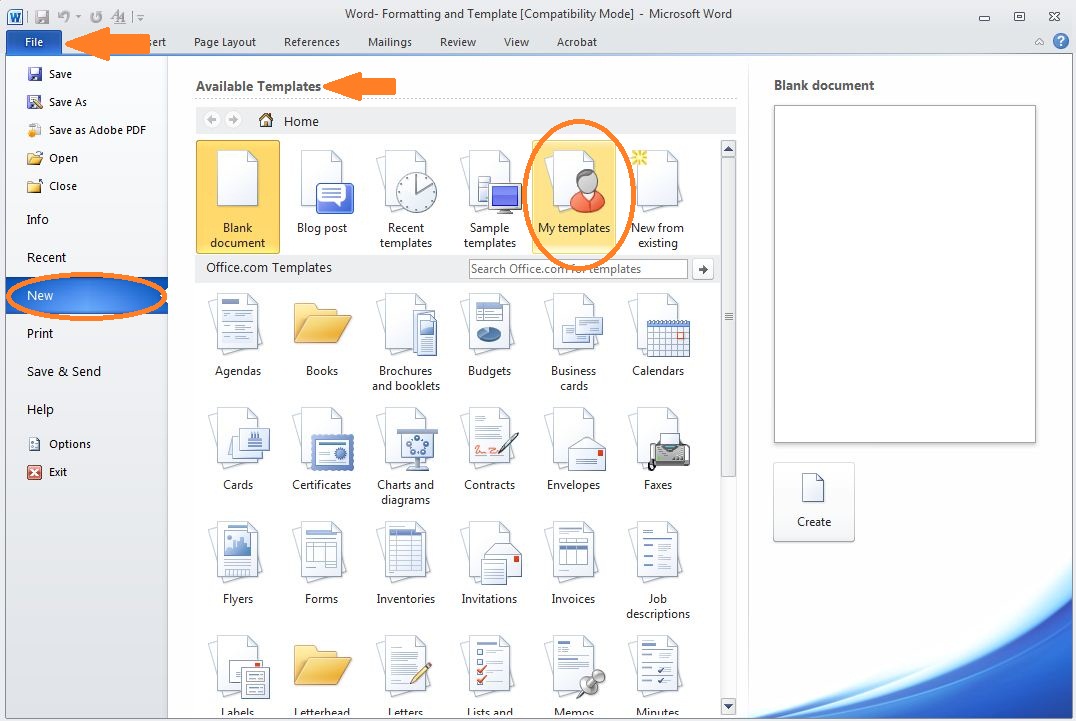 5.) Your newly created template should be an option. Click the template you want to use. Under Create New, select Document.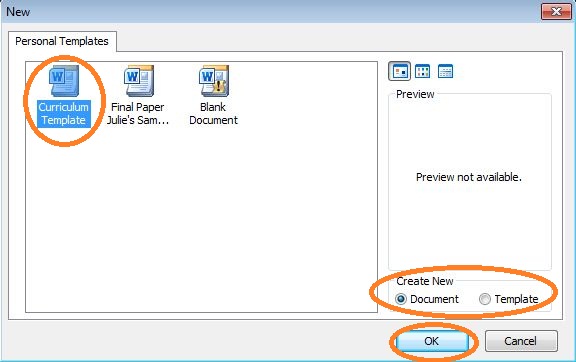 6.) Click OK
You can now type your new document using the Template. Don't forget to save your document.
More on Word- Don't forget to view Best Practices in Word for tips on saving and good habits or view Word Keyboard Shortcuts for tricks. Learn how to keep track of your edits until a final version is needed in Collaborating with Word.