While the School of Law does not do take-it-apart repairs the Information Services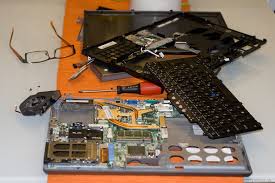 staff can help trouble shoot problems you may have with your laptop computer.  For services beyond help with configuration of your hardware or software or basic trouble-shooting we strongly recommend that you work with a trusted repair vendor.
We at the School of Law strongly recommend Dell Latitude laptops for those of you who prefer the Windows operating system.  Dell Latitudes are, in our experience, unusually reliable and are designed for a corporate enterprise market.  They are certainly not perfect but we find them to be a good buy for the long haul (can you say "three years of law school?").  Dell support can be reached through their online site or at 1-866-795-5597 for consumer technical support.
Pepperdine University IT provides limited hardware support though TechCentral.  If you have a Mac computer, we strongly recommend the area Apple Stores for your hardware support needs.  Additionally, there are local Best Buy stores that provide computer repair assistance including their famous GEEK SQUAD.
A nice resource that Dell offers is a page with links to a large number of non-dell manufacturers' support sites.  We recommend this site for those of you who may have questions or trouble with hardware from another manufacturer.
Bottom LIne: As a law student, you don't want to deal with a faulty computer.  We highly recommend spending a little more up front to ensure that you get a reliable system that will not be a source of worry for you during your time of study in law school.
We recommend Dell and Apple products without prejudice to other manufacturers.
Too keep your system in top shape and to prepare for the semester ahead, we recommend reading our posts on this topic: