It's important to periodically backup your communications within Outlook by archiving them. It is recommended to do this quarterly or annually.
It will help to make sure your Outlook is working efficiently and give you a backup in case your computer or program has a unfortunate accident. You'll still be able to recover your messages.
View PDF Version of this Quick Guide
1.)    Click File. Click Info.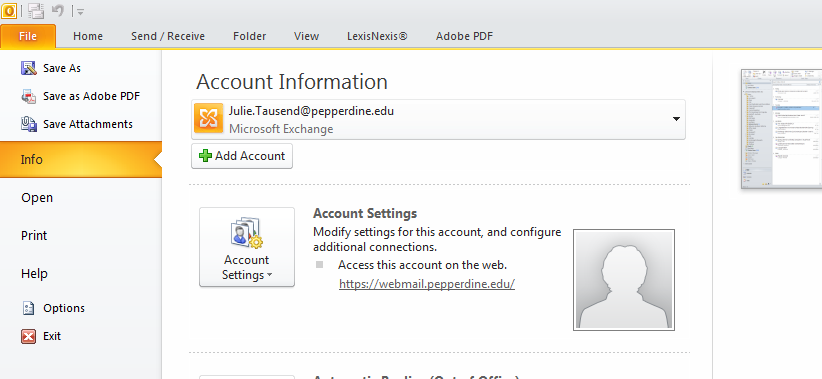 2.)    Click Cleanup Tools and Select Archive…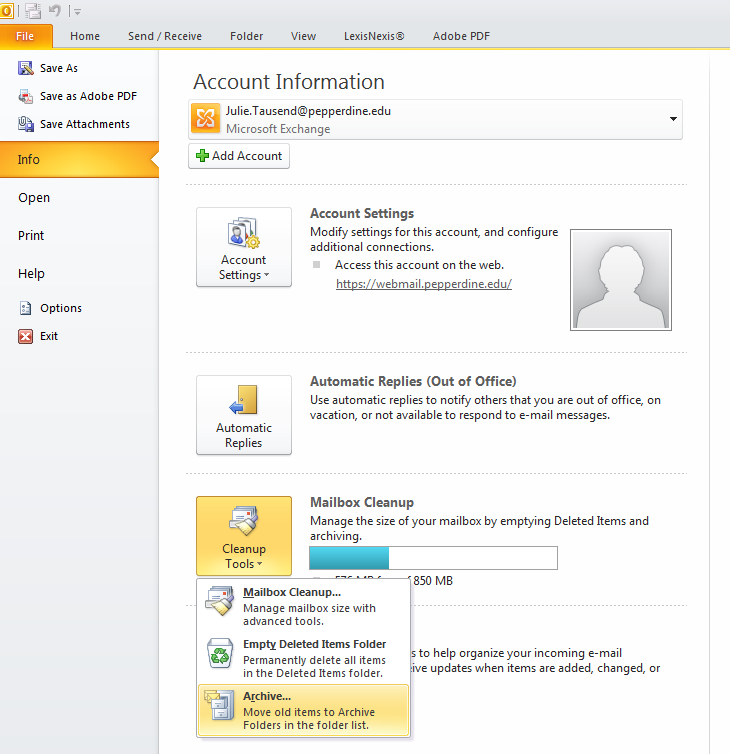 3.)    A new window called Archive will open. Select Archive this folder and all subfolders:
Make sure your account is highlighted in blue if you want all of your Outlook messages archived. If not, select just a specific folder.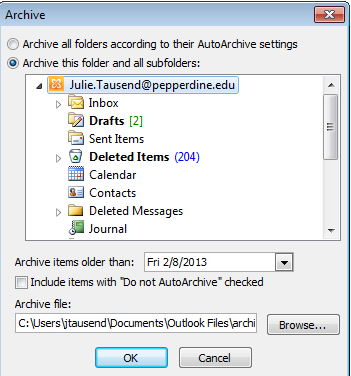 4.)    Select a date from the drop down menu Archive items older than:  This will archive and remove all items within your chosen folder that are older than the date selected.
Selecting today's date means everything in your Outlook folder from yesterday and older will be removed.
5.)    Use the Browse button to select a folder to save the Archive file. It is recommended that it is saved in your Documents folder, in the Outlook Files subfolder.  Type a file name. It is recommended to use include the date(such as: archive_May10_2013) (C:UsersusernameDocumentsOutlook Filesarchive.pst)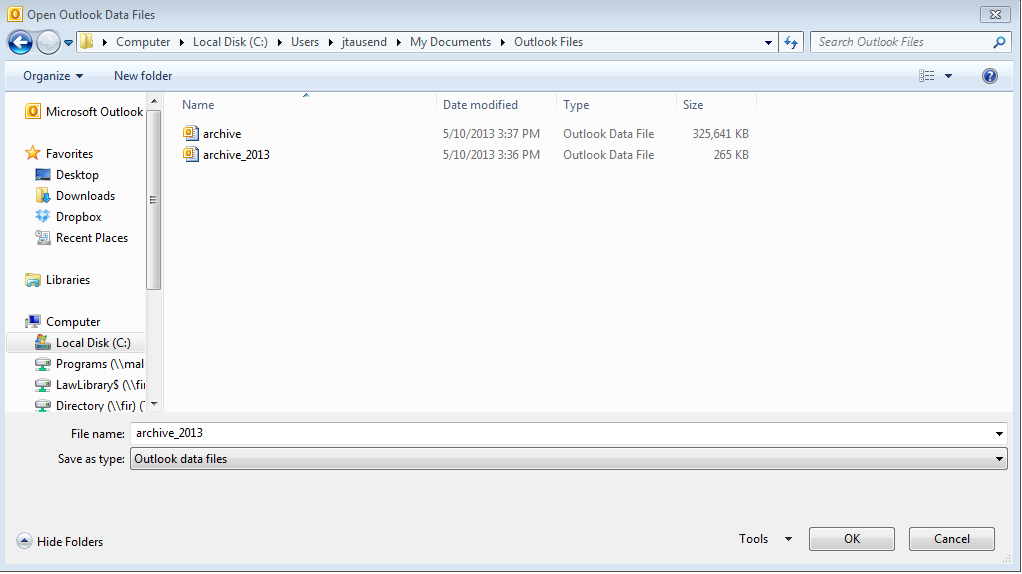 6.)    Click OK
Now all of the messages will automatically be moved from your Outlook box to the Archive file you saved.
But wait! I have to look at an old email, what do I do? You can View Your Archived Messages Temporarily.
Do you think you made a mistake in archiving your mailbox and would like to permanently restore the messages? You can do so by following the directions found at Restoring Your Archived Email.