In Basic Mac Maintenance 101, I'll be covering some basic tips and maintenance you MUST perform periodically to ensure your mac continues to operate at peak performance. These sleek beasts boast some of the nicest looking and performing hardware, but it's helpful to understand that, at it's core, the OSX operating system is simply a sleek graphical user interface (GUI) controlling the powerful UNIX Mach Kernel that lies right beneath the surface. That being said, having some understanding of the "UNIX way" of doing things can shed some light on why these tasks need to be accomplished to keep OSX firing on all cylinders. Today we will talk about permissions.
In the same way traditional UNIX based systems do Mac OS X assigns specific access privileges, known as permissions, to all of your programs, folders, documents, and files. These permissions are generally managed automatically, but when a permission errors occur, they can cause significant problems. Applications may not launch, your computer might respond slowly, or in the worst case, may not boot up at all. These problems are most likely to occur after you update your operating system or install new software, or move files to location folders without the proper permissions for applications to access them.
The proactive, and reactive solution to this dilemma is to repair disc permissions. In order to accomplish this you will want to launch your Disc Utility application located in Applications/Utilities Folder/Disc Utility.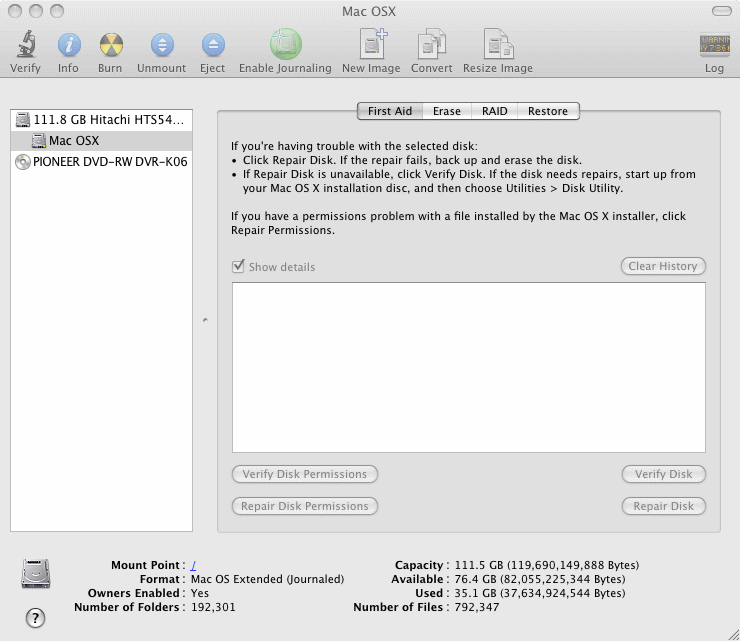 "Pro-tip: There is no need to run the "verify permissions" which will you show you which permissions are incorrect, but not repair them. This is helpful for diagnostics, however, it takes about the same amount of time to repair as it does to verify. Simply click repair, and you can save yourself some time completing this basic  maintenance task."
Once you have launched the Disc Utility application, open the First Aid tab (should be open by default) and simply click "Repair Disc Permissions." This will compare the current permissions status of files, folders, and applications against what they should normally be, and "repair" any deviant permissions to their prescribed status.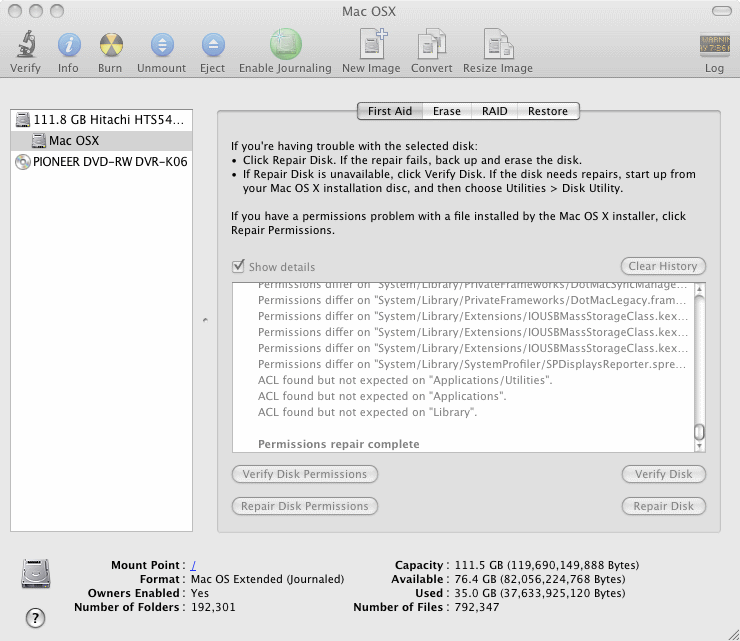 When the permission repair runs, you will see output in the application window showing you exactly what permissions are incorrect, and what they should be. Once disc utility has completed it's repair, it's best to  close the application, and restart your computer, to allow the system to begin utilizing the new permission structure. If your mac has been behaving a little sluggishly, you may be surprised at how easily this little maintenance step can quickly perk your system right back up. For best results, utilize the permissions repair after every application installation, and after every software update to prevent symptoms, from bad permissions settings, getting out of hand.