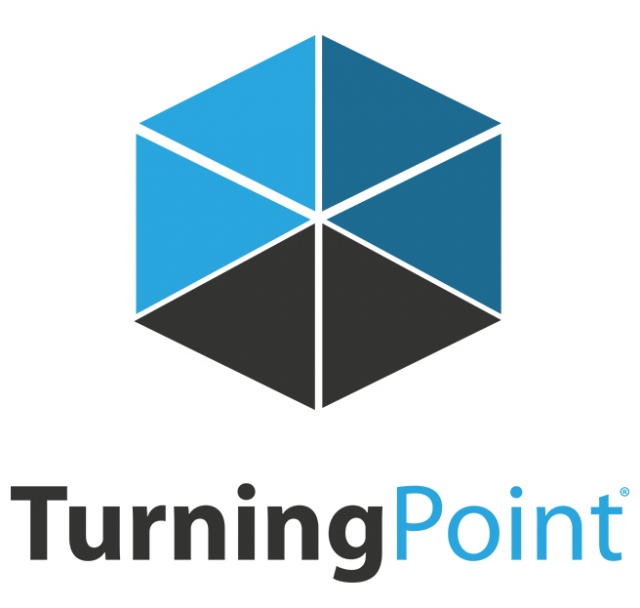 TurningPoint
Pepperdine Law uses TurningPoint as a simple live polling system. This desktop software uses Microsoft PowerPoint and Clickers to deliver self-paced assessments.
Though incorporating interactive polling software in the classroom requires some extra tech knowledge, live polling systems are incredibly useful and beneficial in learning. TurningPoint allows instructors to ask interactive questions, track student progress through their individual Clickers and receive immediate feedback by producing answer results.
To download TurningPoint on to your classroom Mac or PC desktop, please click here or on the following link: https://www.turningtechnologies.com/downloads/turningpoint-desktop/
To view an instructional video on TurningPoint's Powerpoint polling, please click here or on the following link: https://www.turningtechnologies.com/turningpoint/turningpoint-desktop/video-tutorials/?wvideo=eivnr7c8n8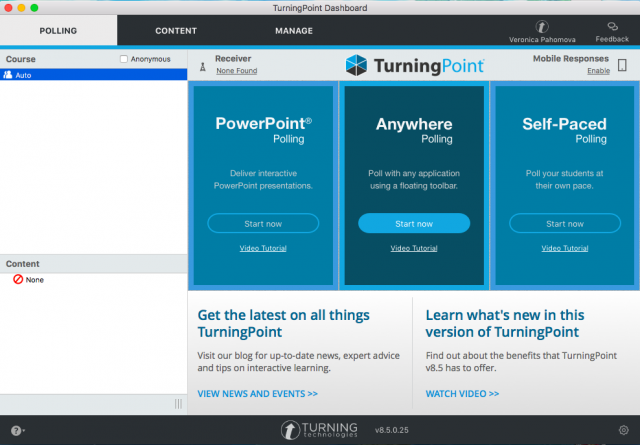 Remember, when presenting a Powerpoint that incorporates TurningPoint polling, you must open the TurningPoint desktop application prior to opening the created Powerpoint.
Clickers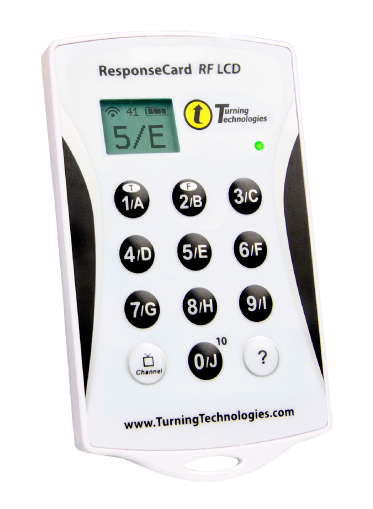 The same company creates the LCD Clickers that are personally assigned and checked-out to each Pepperdine Law student at the library. These response devices allow students to answer polling questions with an easy click of a button.
Clicker use is now available in each of the School of Law classrooms. Professors using the classroom PC do not need to bring a Clicker Receiver to class. Professors simply need to open their PowerPoint presentation on the classroom PC via TurningPoint.
Students need to tune their Clickers to the correct channel for the classroom, as noted on a sign in each classroom:
Law Library Room 219: 30
Classroom A: 32
Classroom B: 34
Classroom C: 36
Classroom D: 26
Classroom E: 40
Classroom F: 42
Classroom G: 44
Mendenhall Appellate Courtroom: 46
Darling Trial Courtroom: 48
Seminar Room 1: 50
Seminar Room 2: 52
Seminar Room 3: 54
Seminar Room 4: 56
Seminar Room 5: 28
Used for informal Q&A, attendance and assessment purposes, professors can easily integrate multiple choice or True/False questions directly into their PowerPoint slides using the TurningPoint software. Students then submit their "anonymous" responses on their own personal clickers, which look like small remote controls. Depending on the settings, the results of the question are then displayed on the slide.