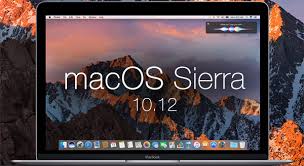 The title says it all. After several long weeks of waiting… it is now safe to upgrade your Mac OS to Sierra. Examsoft just released a new compatible update that will allow you to take exams on the Sierra OS. Feel free to update away! Just remember, when you update to Sierra, you will still need to make sure that you update your SofTest version as well. SofTest should update itself automatically if you open the program and let it run in the background for about 15 minutes. However, if you wish to manually update simply open SofTest and follow the below instructions.
For Windows OS users, press the CTRL button and the letters 'A' and 'U' simultaneously (CTRL+AU).
For Mac OSX users, once SofTest is open, press the Command key plus the letters 'A' and 'U' simultaneously (CMND+AU).
For more information on this, visit the Update SofTest page on the ExamSoft website.
The latest version of SofTest is listed below. You should be able to see your current version number at the top of the SofTest window when you open the program.
Mac: 11.0.743.95011
Windows: 11.0.4946.36233
Enjoy Sierra and good luck on your exams!