Google has released Templates for Google Docs inside Google Apps. Folks at Pepperdine using Google Apps can now share private templates for presentations, documents (like stationary or departmental memos) and spreadsheets.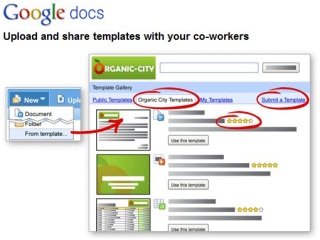 We now have our own private template gallery. Anything you make in Google Docs (or import into Docs from Word, etc) can be offered as a template, shared and rated by the Pepperdine community.
If you've never used Templates before in Google Docs, here's a link to their help page:
Google Help: Google Docs Templates
In addition, Google has recently released support for .DOCX (Word 2007 format) documents!