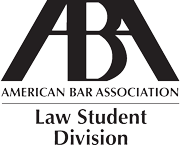 Do you know what doctors, lawyers, and CEO's all have in common? These professions have the highest levels of stress among all occupations. Similar stress rates are also true of students in these professions.
However, not to fear… help is here! Take a deep breath, relax, and check out these helpful resources available from the ABA Law Student Division and the Dave Nee Foundation. Together, these sites are dedicated to raising awareness and providing support to law students under stress… so that means they are devoted to pretty much all law students.
March 27th is Law Student Mental Health Day! But in case you missed it, don't worry, you can still take time to relax and unwind today!
Finals can be a particularly stressful time, so you need to make sure you are taking care of yourself first and foremost. Take a break from studying and devote a few moments to checking out the above resources. Remember to take time to decompress a bit, spend a few minutes on some relaxing breathing exercises from one of the plethora of breathing apps available on your phone, or go for a walk outside. Speaking of checking things out that help you unwind, check out one of the movies from the library while you're at it! We hope you enjoy your time here in Malibu. Just don't enjoy it too much… so after you've done the above, get back to studying!