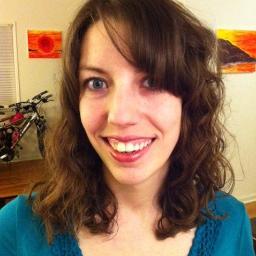 Ms. Julie Tausend was our Manager for Instructional Technology starting in 2013.
Julie brings experience in both teaching and technology; understanding where the two intersect to benefit both professors and students.  She comes to us from Stevens Institute of Technology in Hoboken, New Jersey (a US NEWS Best National University),  where she has been an instructional designer for the past four years; working with professors on both online and traditional courses.  She has also taught at Ithaca College in Ithaca, New York.
She has experience with many of the premier online instruction tools, from Moodle to Wimba and from Blackboard to Sakai. She also brings her insight on in-the-classroom technology such as student response systems (Poll Anywhere) and annotation programs (Diigo).
As a critical member of our Information Services team, this position is the point person for faculty support; especially in the application of technology to learning. We are fortunate to have Julie as part of the Pepperdine University School of Law community.