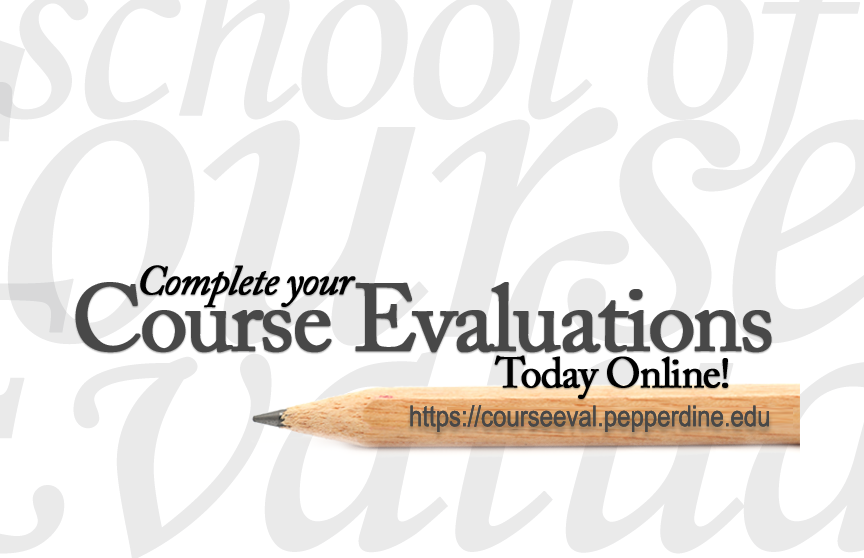 It's that time of the semester again, when classes are winding down, and finals are about to begin – time to fill out your course evaluations. To some this may be considered a chore, and to others this is an exciting opportunity to make your voice heard. Still others simply may not be aware of the importance of submitting these evaluations. If you have not submitted your evaluations yet, or are unsure of the value of doing so, the following information may help.
Purpose
The purpose of the course evaluation is to provide feedback to the school that will be used to determine how well the school is addressing your educational needs. If the courses are too easy, the value of your degree is diminished. If the courses are too hard, you may not learn as much as you need to succeed in the work force. A balanced education is valuable, and your feedback can help in determining the proper balance between rigorous courses and beneficial professional skills. By submitting your course evaluations, you can help enhance the value of your degree.
Your valuable feedback cannot be traced back to you in this process, so you are free to give an honest evaluation. Let us know what really worked, what needs to change, or how the professors can improve your educational experience. The educational process benefits with each submission, so it is important that everyone submits their evaluations.
Prizes
Submitting your evaluations can have a tangible benefit too. Students who participate are eligible to win prizes. Here is the list of prizes you might win this year:
iPad mini
Tuition Paid for Straus Institute's 2013 Summer Professional Skills Program* ($1,295 value, 2 available)
5,000 Lexis-Nexis points
5,000 Westlaw points
$100 Bookstore Gift Card
Burrito dinner at Chipotle (20 available)
Deadline
Course evaluations must be submitted by Tuesday, April 30. You are automatically entered into the prize raffle when you submit your evaluations. Remember that your evaluations will remain anonymous, and the raffle will not compromise your anonymous responses. Thank you for helping improve the educational process at Pepperdine.
You can find the course evaluations in WaveNet, or you can click on the following link: courseeval.pepperdine.edu.
*Travel and lodging not included